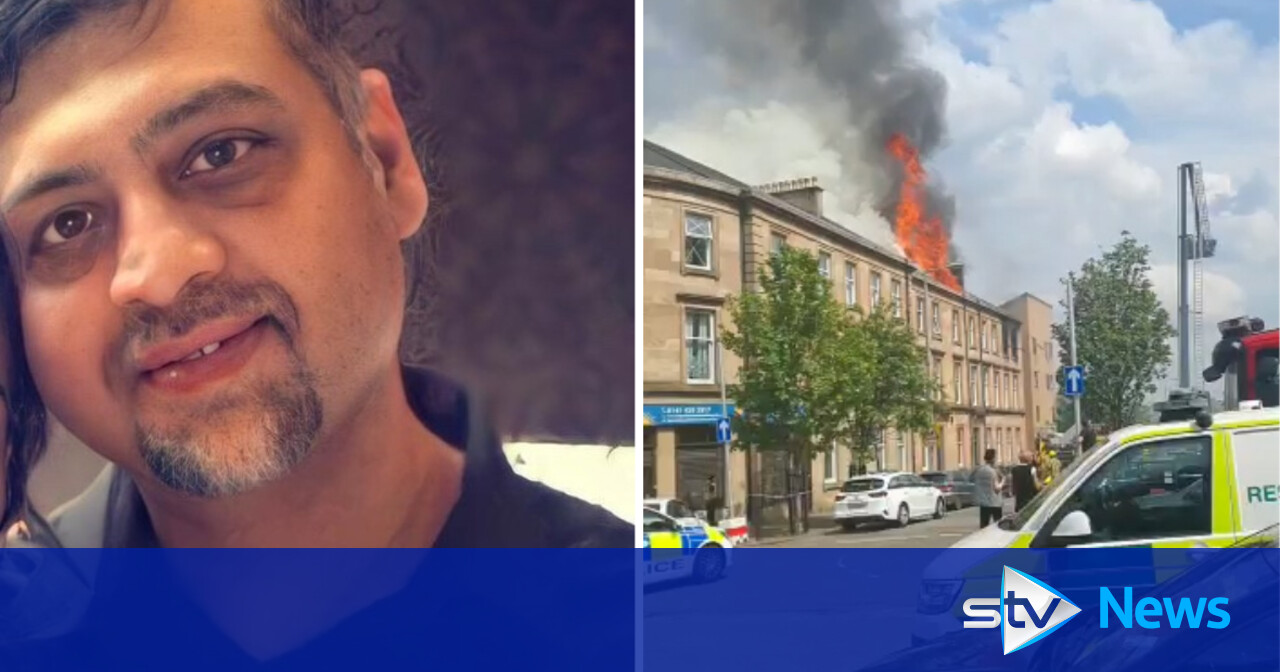 A man killed a neighbor in Glasgow after deliberately setting fire to Pollokshields' flat in order to force him to move
A tenant who set his flat on fire hoping to move out has been jailed for ten years after killing a neighbour.
Junaid Saddiqui set fire to the paper in the living room of his house at Lincluden Path in the Pollokshields area of ​​Glasgow, but it spiraled out of control and claimed the life of Rahul Thakur, who died after being overcome by smoke.
Saddiqui, 55, was tried earlier charged with the murder of his victim following the fire on June 1 last year, but was found guilty of the lesser crime of culpable homicide.
A judge told Saddiqui that his motivation for committing the crime was "entirely selfish". Lord Mulholland said: "This has been done to expedite your application for sheltered accommodation."
The judge pointed out that after lighting the fire and seeing that it was burning out of control, the firelighter left the building and went to a local store to buy cigarettes.
Lord Mulholland said tragically his next-door neighbor had died and families driven from their homes had to be rehoused, costing a housing association £200,000. The judge said it would cost "millions" to carry out reconstruction work.
He told Saddiqui outside the High Court in Edinburgh: "I regard this homicide as very serious."
He said the killer would have been sentenced to 15 years in prison had it not been for his offer to plead the offense of culpable homicide at an early stage before his subsequent trial.
After the fire started, the smoke spread to other apartments in the building and to an adjacent building and the fire caused extensive damage and endangered the lives of the occupants. Fifteen families were driven from their homes.
Saddiqui told the court that his plan to start a "little fire" in hopes of being moved to a sheltered housing complex was a "ridiculous idea".
He said: "I thought I was going to start a little fire – it would cause a bit of damage and I would move faster."
The former airline worker had lived in the top-floor apartment for three years but claimed he asked a housing association to move out.
He claimed that he wanted to let a wad of paper burn in the living room for a bit before putting it out. He said he grew unexpectedly quickly and decided to escape.
Saddiqui went to a local store and did not call the emergency services as he was now in "a bit of trouble".
He told a paramedic that he cooked earlier and went to the store. He told his trial he was "really upset" that he caused the death of a good neighbor.
Defense attorney Ronnie Renucci KC said: 'He is fully aware that his actions caused the death of another and someone he knew and loved. He deeply regrets his actions."