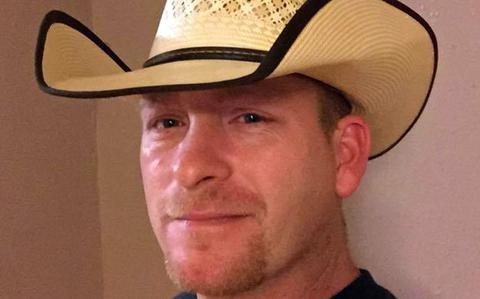 Air Force identifies victim of recreational vehicle fire as Alaska-based contract aviator
Air Force Technician. Sgt. Steven Wesley Huffines died in an RV fire in Wasilla, Alaska on December 15, 2021 (Facebook)
The Air Force on Thursday identified a Texas airman as the man whose body was discovered after a fire consumed a recreational vehicle last month in Wasilla, Alaska.
Technology. Sgt. Steven Wesley Huffines, 39, from Van, Texas, was the contracting officer with 673 Contracting Squadron at Joint Base Elmendorf-Richardson in Anchorage, the Air Force said in a press release.
The fire and the cause of Huffin's death are still under investigation.
Shortly before midnight on Dec. 15, an Alaska State Troopers patrol officer saw a cloud of smoke rising from a neighborhood in Wasilla, about 75 km northeast of Anchorage, according to a police report.
The soldier found a fifth-wheel trailer that was completely on fire, the flames spreading to a nearby house. The occupants of the house were evacuated, but the state fire marshal found human remains in the trailer, according to the report.
Fifth-wheel trailers are towed.
Huffines joined the Air Force in May 2004 and held positions at Barksdale and Laughlin Air Force bases, the Air Force said. He had been stationed in Alaska since July 2017.
"Wes was a great non-commissioned officer and leader," Lt. Col. Jon Hobart, commander of the 673rd, said in the statement. "You can count on him to be by your side and ready to serve no matter what. Our sincere condolences go out to his family, friends and fellow airmen. "
Huffins' awards and decorations include two Joint Service Medals of Honor, three Air Force Medals of Honor, one Joint Service Medal of Honor, and four Army Medals of Honor. 'air, the Air Force said.