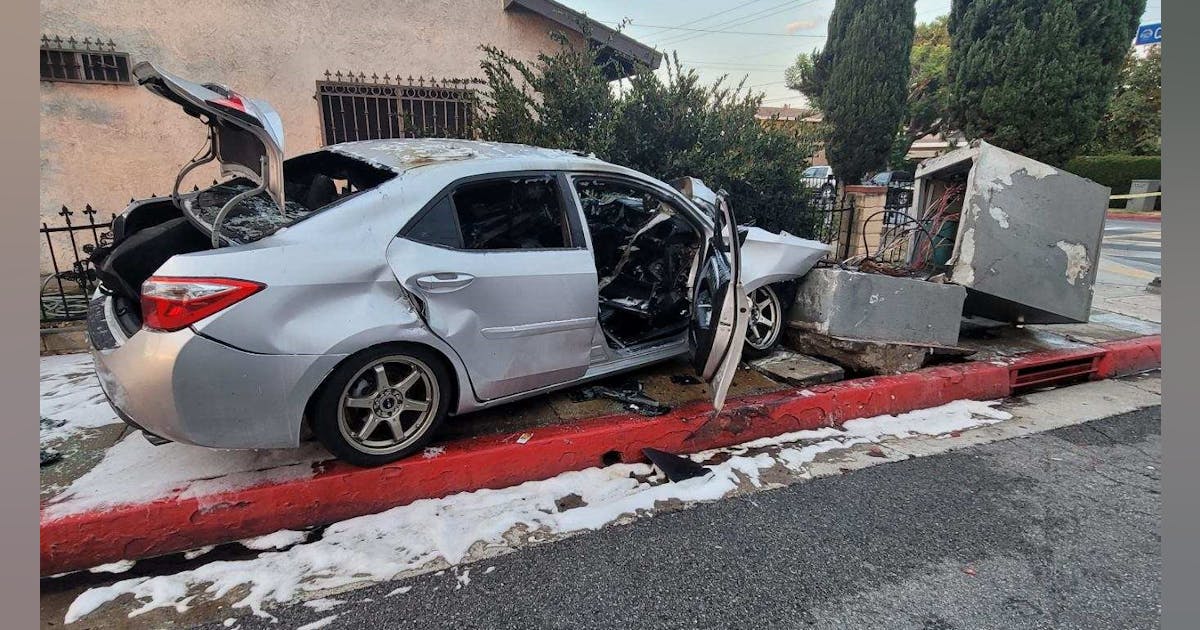 California police rescue badly burned woman trapped in car fire
An unconscious woman trapped in a burning car that crashed into electrical wiring was rescued by officers patrolling the area, California officials said.
The car had extensive front damage and was "in direct contact with exposed electrical wiring from the traffic control cabinet" on Gage Avenue on Saturday, July 30, the Bell Gardens Police Department said in a news release.
Officers discovered the dangerous scene just before 5 a.m. As they tried to get the 28-year-old woman out of the car, the engine compartment caught fire, police said. Within seconds, the fire escalated.
Officers used fire extinguishers to put out the blaze, while others struggled to get the woman out of the car "as smoke and fire entered the passenger compartment", police said.
"Officers continued to free the driver as the fire worsened, after several minutes they were finally able to pull her to safety," police said.
The woman, who had "severe leg burns," was treated by Los Angeles County Fire Department and taken to hospital, police said.
Bell Gardens is about 20 km southeast of downtown Los Angeles.
_____
©2022 The Charlotte Observer.
Visit charlotteobserver.com.
Distributed by Tribune Content Agency, LLC.