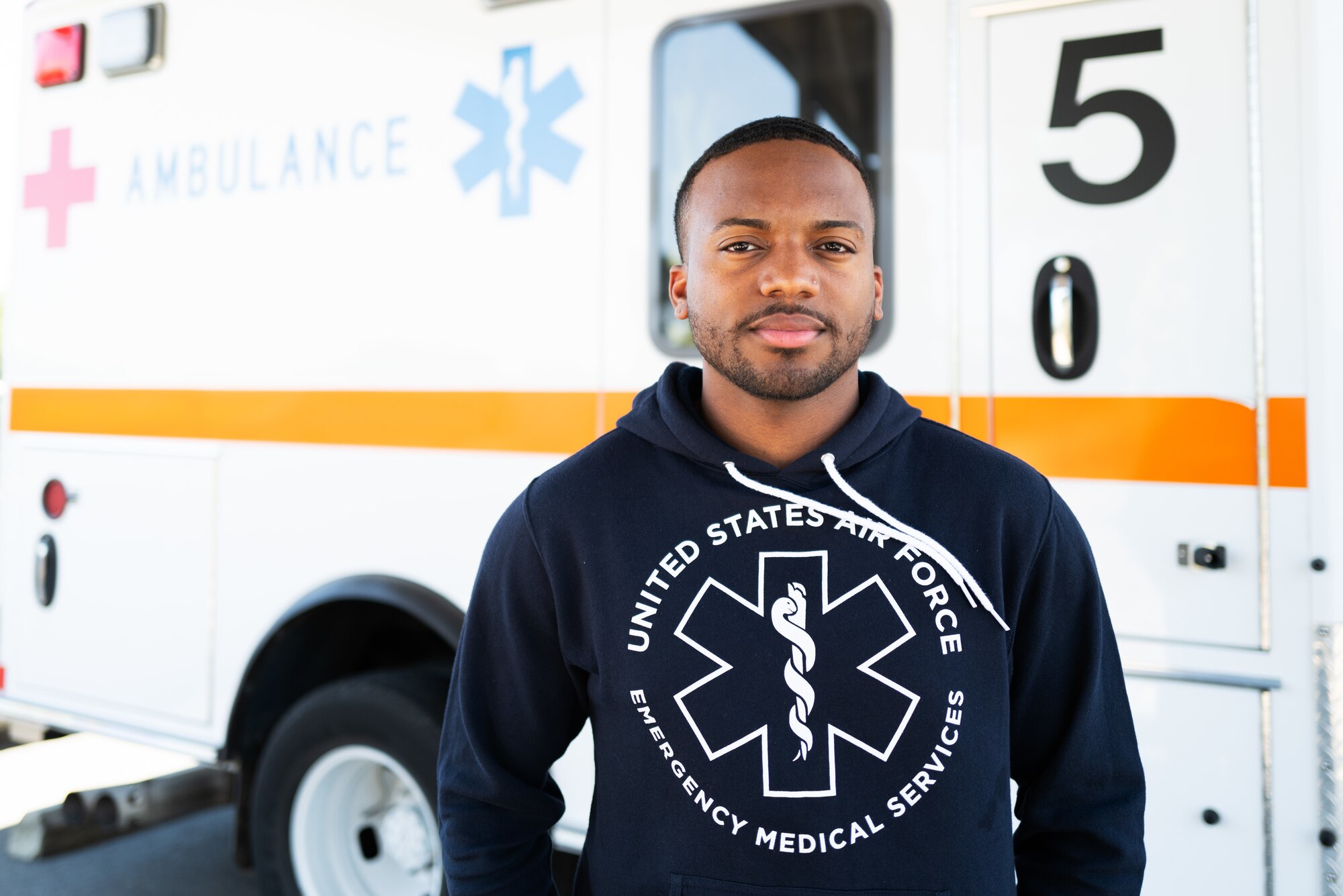 Combat-Tested Travis Paramedic Wins Prestigious AF Award > Travis Air Force Base > News
TRAVIS AIR FORCE BASE, Calif. – US Air Force Staff Sgt. Steven Peters, an emergency medical technician from the 60th Health Care Operations Squadron, has been selected as one of the Air Force's 2022 12 Outstanding Airmen of the Year. While deployed to Hamid Karzai International Airport in support of Operation Allies Refuge in 2021, his tactical resolve formed the bulk of his award citation, according to Peters.
Operational communications identified nine critically injured service members across the line of flight following the August 2021 mass casualty event, Peters recalled. As a result of this same incident, it was later reported that 13 servicemen were killed in action.
Peters immediately sprang into action. "I was with a four-member team, where we had to go and extract patients," Peters said. "All of this, during the chaos… we are still in confinement, we still have entrances [projectiles]."
According to his Medal of Commendation citation, Peters teamed up with a U.S. Army medic and two pararescuers to locate injured service members while evading enemy fire.
The team safely transported the injured service members to the treatment facility.
"Nine patients came back. They all survived," Peters said.
In the chaotic aftermath, Peters and his teammates realized that many of the evacuated families had separated from their family members.
"We've had a lot of kids who got separated (from their families) or couldn't get on a plane," Peters said.
In the meantime, he worked hand-in-hand with his team to provide shelter, food and entertainment for evacuees to ease the tension while his teammates coordinated flights in the background.
"We ended up finding a flight strictly for orphans and displaced family members," Peters said.
The 60th Aeromedical Evacuation Squadron from Travis AFB came to the rescue and was able to help evacuate orphans and displaced family members. This flight was the big break they had all been hoping for, according to Peters. The flight took the evacuees to Al Udeid Air Base in Qatar, to be treated appropriately.
When Peters returned from his deployment, news of his actions spread to his leaders.
"A lot of people who deployed with me were the driving force behind it," Peters said. After winning a string of awards, including Air Force Medical Service Airman of the Year and 60th Medical Group Airman of the Year, his leaders finally told him of their intentions. to nominate him for the award of the 12 best aviator of the year.
"I enjoy the experience; it's humbling," Peters said. "Within the Air Force, I had an incredible support system when it came to leadership and mentors," he said.