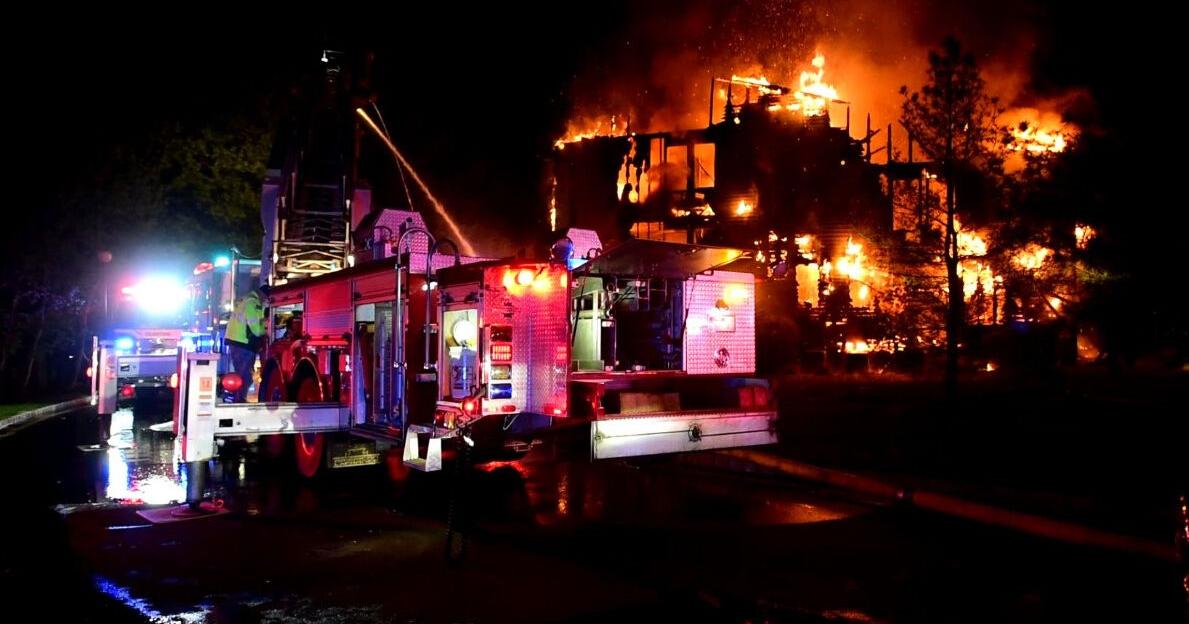 Condo fire injures 5 people in Hunterdon County | Regional
UNION TOWNSHIP, NJ – Nine fire companies responded to a blaze Sunday morning that destroyed half a dozen condos and left three people hospitalized and two firefighters with minor injuries.
The fire was reported just before 4 a.m. at Union Hill Condominiums on Sam Bonnell Drive and quickly escalated to a first-alarm fire.
Firefighters had to rescue residents inside and outside the building, officials said, including saving several people who were trapped on their balconies.
Six adjacent units were damaged or destroyed, but a firewall prevented the fire from spreading to other homes in the complex.
Two of the victims were airlifted to trauma centers by helicopter, while the third was transported by land ambulance. The two injured firefighters were treated at the scene.
A task force of tankers was used to bring water to the scene to supplement the water from the fire hydrants. Officials said the blaze was under control at 6:45 a.m. and Clinton firefighters cleared the scene by 12:30 p.m.
NJ State Police Fire Departments, Annandale, Pattenburg, Quakertown, Califon, Milford, Hampton, High Bridge and Lebanon Borough, South Branch Emergency Services, Paramedics from the Medical Center of Hunterdon, Hunterdon County, NJ fire coordinators also responded to the blaze. State Fire Bureau and Hunterdon County Attorney's Office.
The cause of the fire is being investigated by the NJ State Police, the State Fire Marshal's Office and the District Attorney's Office.