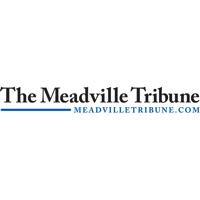 County fire departments rush to burn down production plant | Local News
SANDY CREEK TOWNSHIP, Mercer County – Three Crawford County Fire Departments were called to help fight a fire at a Mercer County production building just across the county.
The departments of Cochranton, Greenwood Township and Vernon Central assisted several Mercer County Fire Departments with a fire at Bucks Fabricating, a storage container production facility at 3547 Perry Highway. The fire was reported around 8:25 a.m. Thursday, according to Sheakleyville Volunteer Assistant Fire Chief Jim Tuchek, after a passerby noticed smoke billowing from the roof.
The fire started in a paint booth inside the building, Tuchek said.
"They were open for business at the time, but no one inside noticed the fire," he noted.
By the time firefighters arrived on the scene, Tuchek said the fire had spread to a second paint booth and penetrated the ceiling of the building, igniting the insulation. Additionally, Tuchek said facility personnel reported the sound of barrels exploding inside the facility after the evacuation.
Firefighters had to drill holes in the roof to reach the flames. Tuchek said it took about two hours to bring the fire under control.
No one was injured in the blaze and the deputy fire chief said damage was relatively limited.
"It hasn't spread too far to the rest of the building because they have fire doors that close automatically," he said.
Additionally, Tuchek said there were not many flammable materials available for the fire to spread, with flames encountering mostly sheet metal and steel.
The paint booths and the area around the booths suffered heat, smoke and water damage, but Tuchek said the building was not a loss and the damage appeared repairable.
No cause for the fire has been determined, and Tucheck said a follow-up investigation by his department is planned.
In addition to Crawford County services, Sheakleyville was assisted onsite by services from Stoneboro, Greenville and Hempfield Township. Life Force Ambulance was also called.
During the firefighting, traffic on Perry Highway around Bucks Fabricating was restricted to one lane. Tuchek said firefighters evacuated the scene around 10:30 a.m.
Keith Bailey, managing director of Bucks Fabricating, told the Tribune via email that he was "grateful no one was injured in the incident" and expressed his gratitude to first responders. Bailey also said work at the facility would resume later.
"We are working closely with our employees and outside contractors to resume operations next week," he said.
Sean P. Ray can be reached at (814) 724-6370 or by email at [email protected]