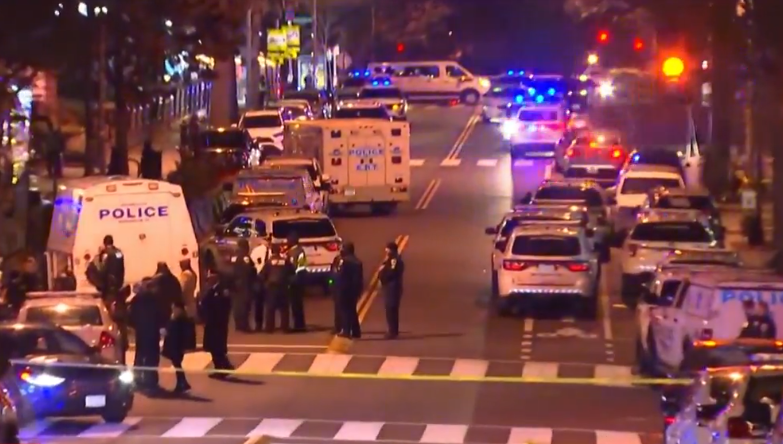 DC officer shot dead in Northwest, suspect still at large – NBC4 Washington
Police have called off a barricade situation after an officer was shot in northwest DC on Sunday, the Metropolitan Police Department confirmed. The suspect remains at large.
The victim, whose name has not been released, was discharged from hospital after sustaining non-life-threatening injuries, police said.
The shooting happened after officers approached a man on the street in the 1400 block of Quincy Street NW, MPD Deputy Director Kristen Metzger said. At some point during this interaction, the man opened fire.
A 4th District officer was hit and taken to hospital, Metzger said.
Chief Robert Contee III said it did not appear the officers returned fire. He also said they approached the man because he seemed "suspicious in terms of behavior", but did not give details.
The department previously said the shooter fled the scene and entered a multi-unit apartment building in the area. The entire SWAT team has been deployed, authorities said, but the suspect was not found in the building.
"We will be staying here for a while until we find the person responsible for this," Contee said.
More information about the suspect and the circumstances of the shooting was not provided.
Anyone with information should contact police at 202-727-9099.
This is a developing story. Refresh for updates.