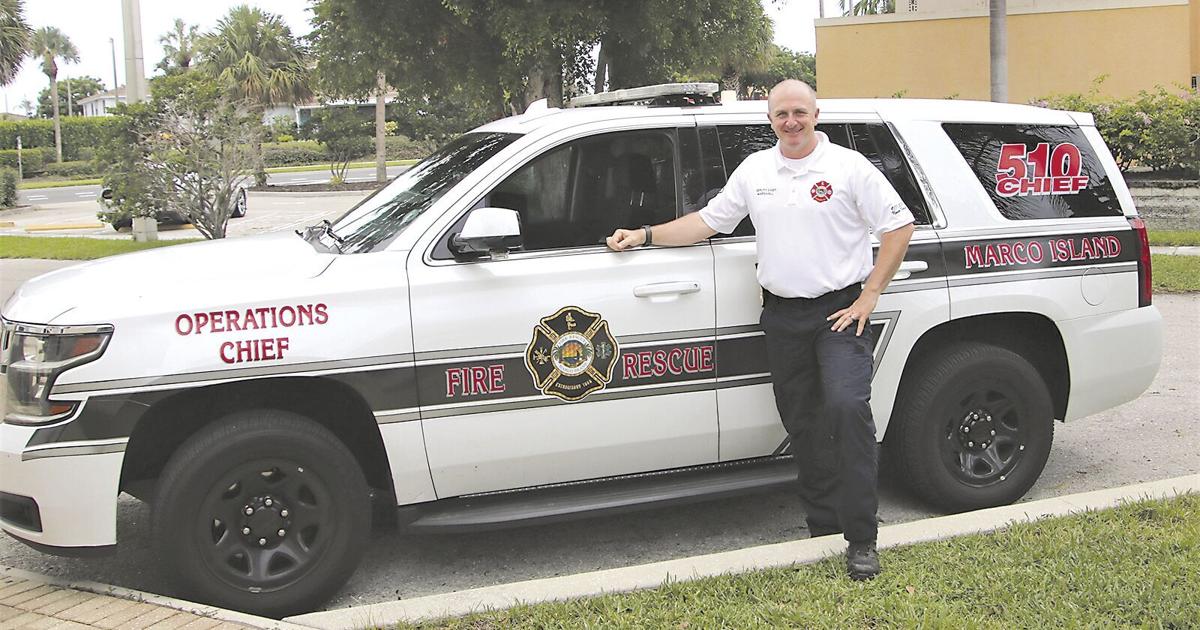 Fire department hires new deputy chief | Town
Retirements and resignations at the Marco Island Fire Department have left openings for new hires and promotions. The city advertised these positions inside and outside the department.
One of the vacancies was created by the departure of Deputy Chief David Batiato in July this year, after nearly 32 years in the ministry. Batiato, who served as second in command, began his career in 1991.
When the department sought to replace Deputy Chief Batiato, it sought someone with similar skills to help Fire Chief Chris Byrne. Byrne returned to the department after retiring from that same position.
Byrne replaced Chief Michael Murphy upon his retirement after serving Marco Island for 20 years. Chief Byrne served as Deputy Chief under Murphy for several years and understands what is needed for the position.
No one within the department applied for the deputy chief position, which forced human resources to advertise it outside the department. Numerous applications were received prior to the interview process before the position was offered to Battalion Chief Matthew Marshall of the City of Cape Coral.
Marshall has worked in the fire department for over 20 years, most of which with the Cape Coral Fire Department. Deputy Chief Marshall sits on many Hazardous Materials Committees in the State of Florida, is a Certified Paramedic, Fire Officer 2, Live Fire Instructor, Fire Services Instructor, and Task Force Leader . Marshall is also the only certified trainer for E-Plan, an online copyrighted software database for hazardous materials developed and maintained by the University of Texas-Dallas.
Marshall said that as a young man growing up in southern New Jersey, he always had a strong desire to work in the fire service. He moved to Florida to attend college, and by the time he reached his 20th birthday, he was hired for a job in Haines City, Florida. When Cape Coral announced an opening in its fire department, he applied. He got the job and started his career in the fire service.
When asked to reflect on his time in the fire service, Marshall spoke about his deployment in the catastrophic building collapse of the Surfside Condominium complex in North Dade County. Marshall was deployed with Florida Urban Search and Rescue Task Force Team 6.
In June, the Marco Island Fire Department held a "walk-in" ceremony at the interim fire headquarters for Deputy Chief Marshall and new Fire Marshal Jennifer Pierce. Pierce will be featured in a future Coastal Breeze News article.
Marshall is married and has three young children.