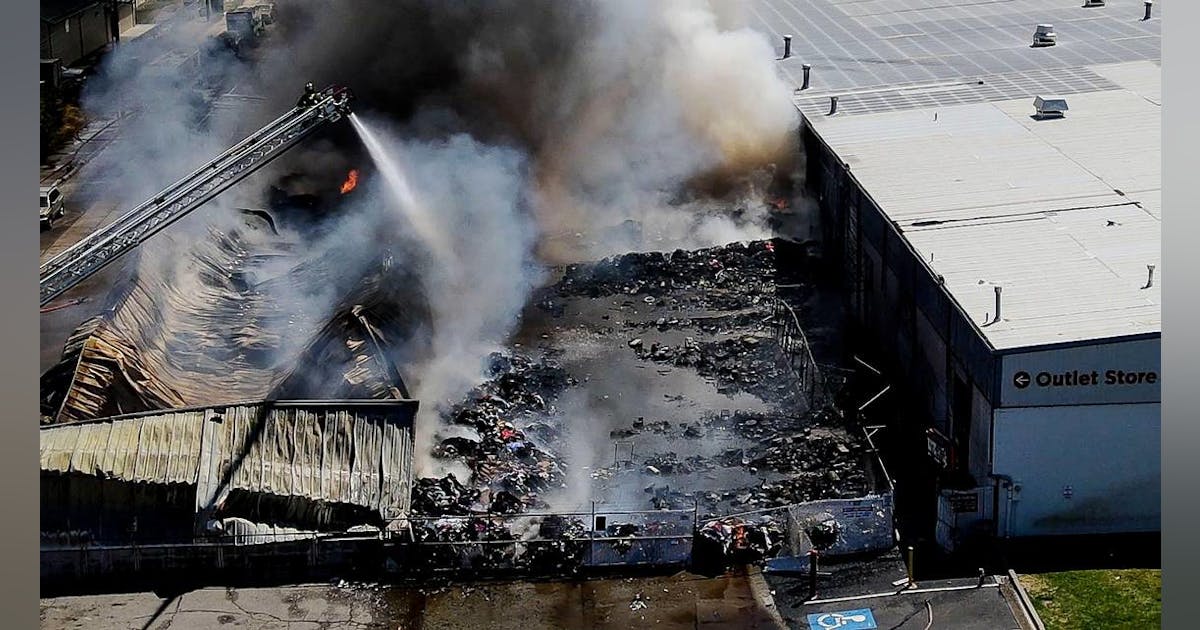 ID Firefighters Battle Warehouse Blaze
The Boise Fire Department responded to a major fire at the Idaho Youth Ranch warehouse on Irving Street on the Boise Bench on Monday afternoon, and the dozens of people at the facility all escaped without injury , said a fire official.
The fire started in or near a warehouse and was reported at 1:46 p.m., according to PulsePoint.
The Boise Fire Department said it was a three-alarm structural fire, so three times as many trucks, responders and equipment were called as for a normal fire. Seven fire engines and three ladder trucks responded, and three command officers were on the scene, in addition to several ambulances and rehabilitation units.
A tweet from the Boise Fire Department said crews began fighting the "large structural fire" from the outside due to "advanced fire conditions". An hour later, around 3 p.m., crews were inside the affected warehouse and an adjacent warehouse to ensure the fire did not spread, according to the chief of the fire division of Boise, Aaron Hummel.
Several large propane tanks used for commercial generators were located on an adjacent property, and Hummel told a news conference that was the first thing firefighters secured when they arrived.
"Their priority was to take care of the liquefied petroleum gas tanks … making sure they didn't ignite," he said. "Granted, if the fire were to descend further in that direction, we would be a bit concerned about any type of vapors igniting."
Hummel said there were about 50 people in the warehouse at the time of the fire. He said he could not yet comment on the exact cause of the fire; the Boise Police Department and Bureau of Fire Prevention were investigating.
Idaho Youth Ranch CEO Scott Curtis told the Idaho Statesman he believes the fire started just outside the warehouses.
"We have large cardboard containers where all of our donated goods are brought to campus," Curtis said. "I understand that's where the fire happened."
Curtis said he did not anticipate the fire to affect social services or shelter work at the Idaho Youth Ranch, but he was concerned about the financial impact on the nonprofit.
"We have a very important mission for young people and families in Idaho, and support for that mission is critical," Curtis said. "We are concerned as this disrupts our social enterprise activities."
The blaze was expected to burn overnight and possibly into tomorrow morning, and Hummel said the Boise Fire Department is focused on keeping the blaze in one warehouse – which had almost collapsed.
The fire department has asked drivers to avoid the area between Orchard Street and Curtis Road on Irving. This Idaho Youth Ranch location also has a factory outlet.
©2022 The Idaho Statesman. Visit idahostatesman.com. Distributed by Content Agency Tribune, LLC.