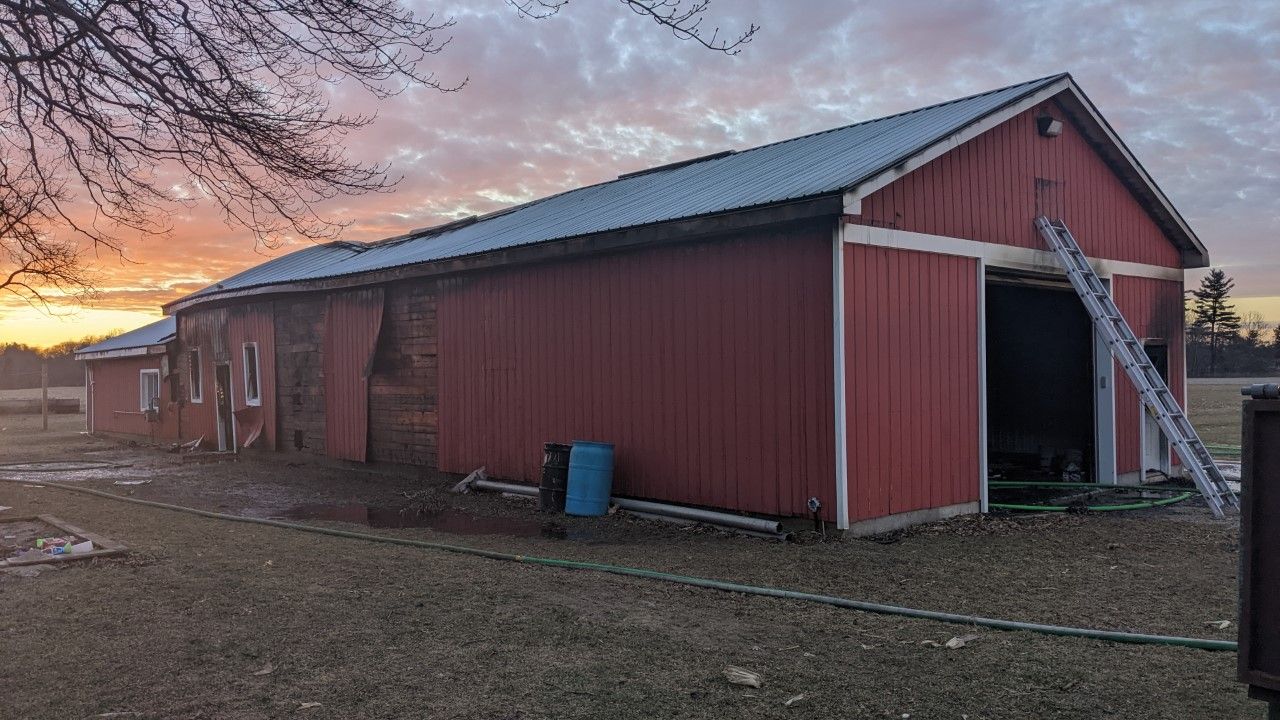 Norfolk firefighters are looking to confirm the cause of the fire on Sunday afternoon
Content of the article
Careless use of a lighter was the suspected cause of a fire on Forestry Farm Road on Sunday afternoon, a Norfolk County Fire Department spokesman said.
Content of the article
Volunteer firefighters from five stations were dispatched to 1325 Forestry Farm Road and upon arrival found a fully involved fire in a single storey farm building. The shop suffered heavy interior damage and the roof partially collapsed, fire prevention officer Corey Armstrong-Smith said in a statement late Sunday.
All occupants escaped unharmed and no injuries were reported as a result of the fire.
One of the occupants indicated that the fire was caused by the misuse of a lighter in a storage area. However, the information has yet to be confirmed by the ongoing investigation, Armstrong-Smith said.
Damage to the building and its contents is estimated at $400,000. The property was insured.
"Lighters and matches are dangerous tools," Armstrong-Smith said. "Use them with respect and in a controlled environment."
For more information on how your family can be safe from fires, contact the fire prevention office at 519 426 5870 ext. 2402 weekdays between 8:30 a.m. and 4:30 p.m. or visit our website at norfolkcountyfire.ca.
twitter.com/EXPVBall