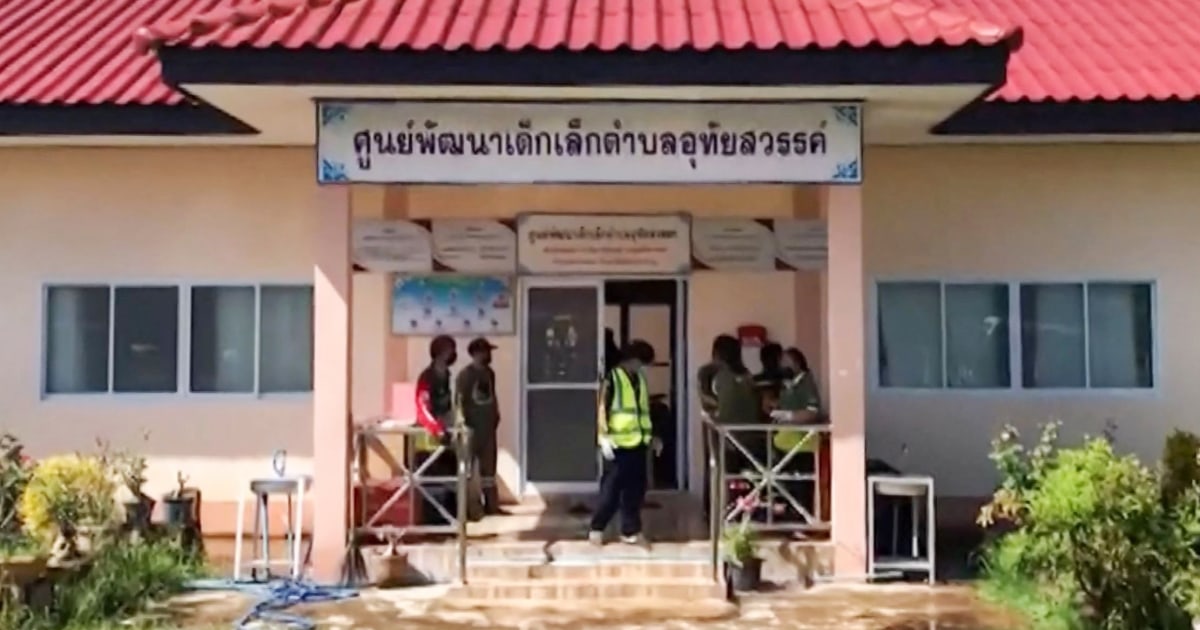 Thailand nursery shooting kills 34
Thirty-six people, including 22 children, died in northeast Thailand on Thursday after a former policeman opened fire on a daycare center, police said.
At least 12 people were injured, eight of them seriously, and were receiving medical treatment, Police General Surachete Hakparn's office said.
Among those who died in Uthai Sawan, 500 km northeast of Bangkok in Nong Bua Lamphu province, were 19 boys and three girls, police said. The suspected shooter, who also killed his wife and child, was among the dead, the officer handling the case, Col. Jackrapat Wijitwaitaya, told NBC News.
Police named the suspect as former policeman Panya Khamrab, who had served at Na Wang police station in Nong Bua Bamphu province until he was arrested with methamphetamine.
They did not give further details on his background. Reuters reported that he quit his job last year.
Khamrab entered the center at lunchtime when around 30 children were present, local official Jidapa Boonsom told Reuters. A teacher who was shot was eight months pregnant, she said.
Images circulating on social media, which have not been verified by NBC News, show the bodies of children lying in a room with alphabet posters and colorful learning materials on the walls.
The Prime Minister also ordered Lt. Gen. Yanyong Wech-Osoth, Commander-in-Chief of Police, to come to Nong Bua Lamphu to help with the investigation.
Mass shootings are rare in Thailand, but not unheard of.
In 2020, a soldier who was angry over a property deal gone wrong killed at least 29 people and injured 57 in a rampage that spanned four locations.