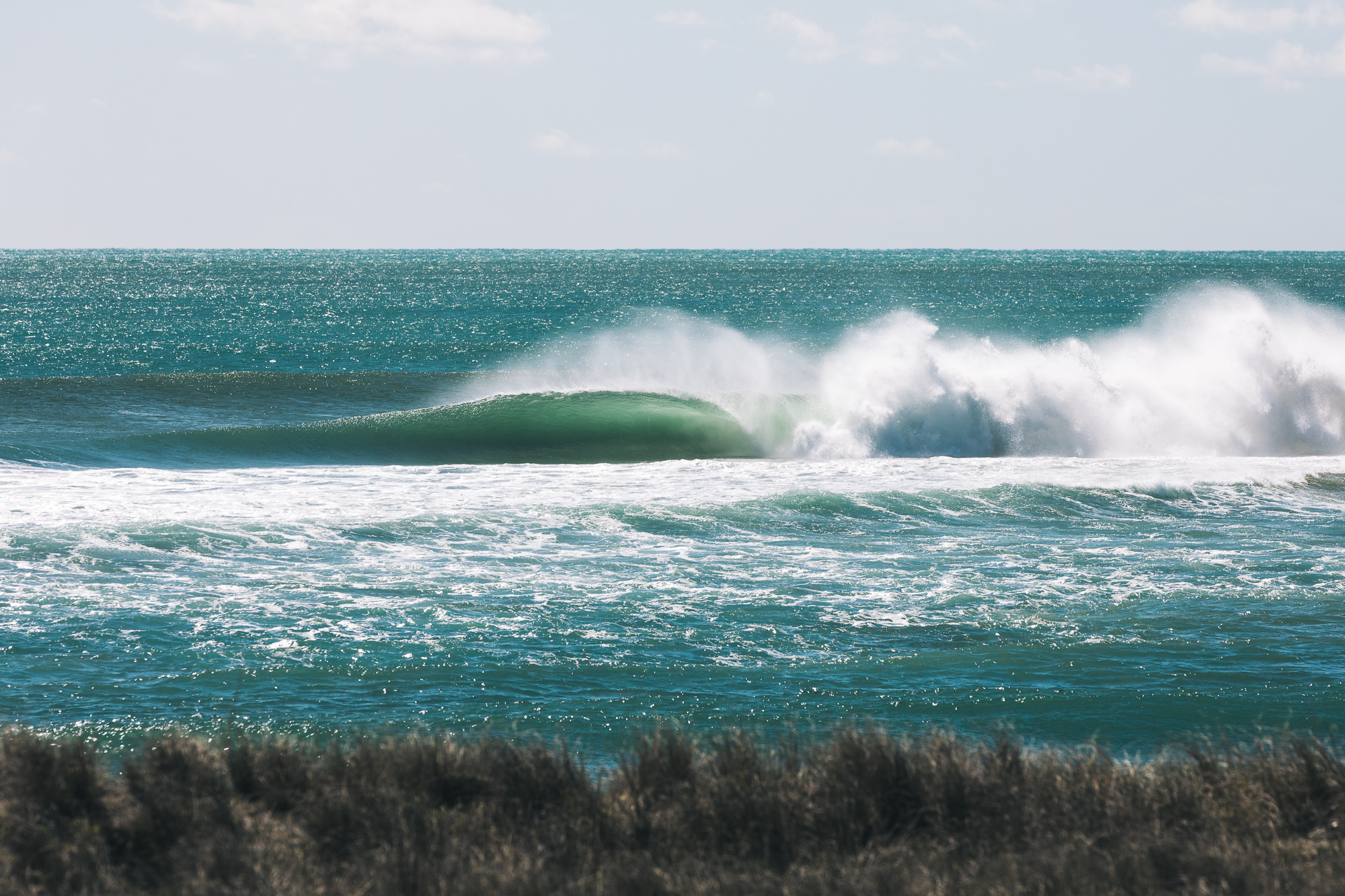 The golden triangle book – Surfline
Photographs by Jereme Aubertin, Kane Everson, Jwan Milek, Jordan Hathaway, Kensuke Saito, Cam McDonnell, Derek Fryer, Damon Meade, Kearnan Murphy and Bryce Wilson.
Where did you go? This is now the question that arises. Isn't it cool, everywhere was actually shooting. Monday's incoming forecast call was daring, but everything went perfectly in its own way. The North Island was surrounded by a very good swell on Tuesday and Wednesday and if you played your cards right with the wind you definitely scored some good waves. Come and witness a photographic journey through the three coasts.
NORTHEAST
Let's start with the northeast coast, this one is a bit outdated. The initial dawn size was very small based on model predictions. It was almost as if the northern swell had peaked until the wee hours of the morning. I admit I eased off the throttle a bit and spent the morning taking the kids to daycare and daycare. I thought it was done but things were just getting started, around mid to late morning the buoy readings off the entrance to Tauranga Harbor started to get thick as did my level of anxiety. Texts and calls were flooding my phone, the team was scoring points and suddenly my leg got stuck between my toes. After a bit of frantic decision making I headed out to shore, the winds were turning south and a north facing shore was needed. To be fair, lots of really good waves around mid morning across the Coromandel and BOP, winds were SSW for a good stretch and the usual hot spots were on fire.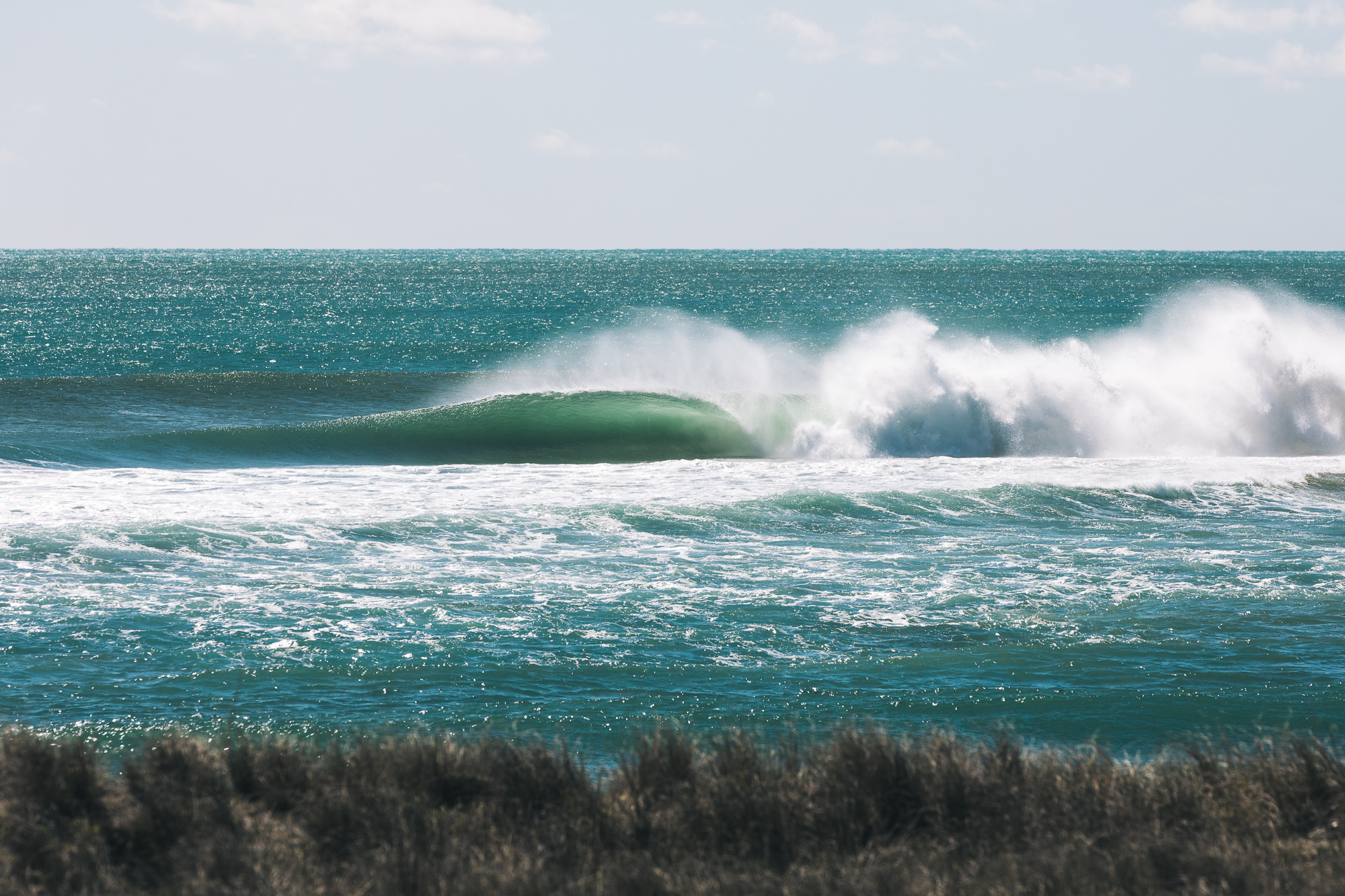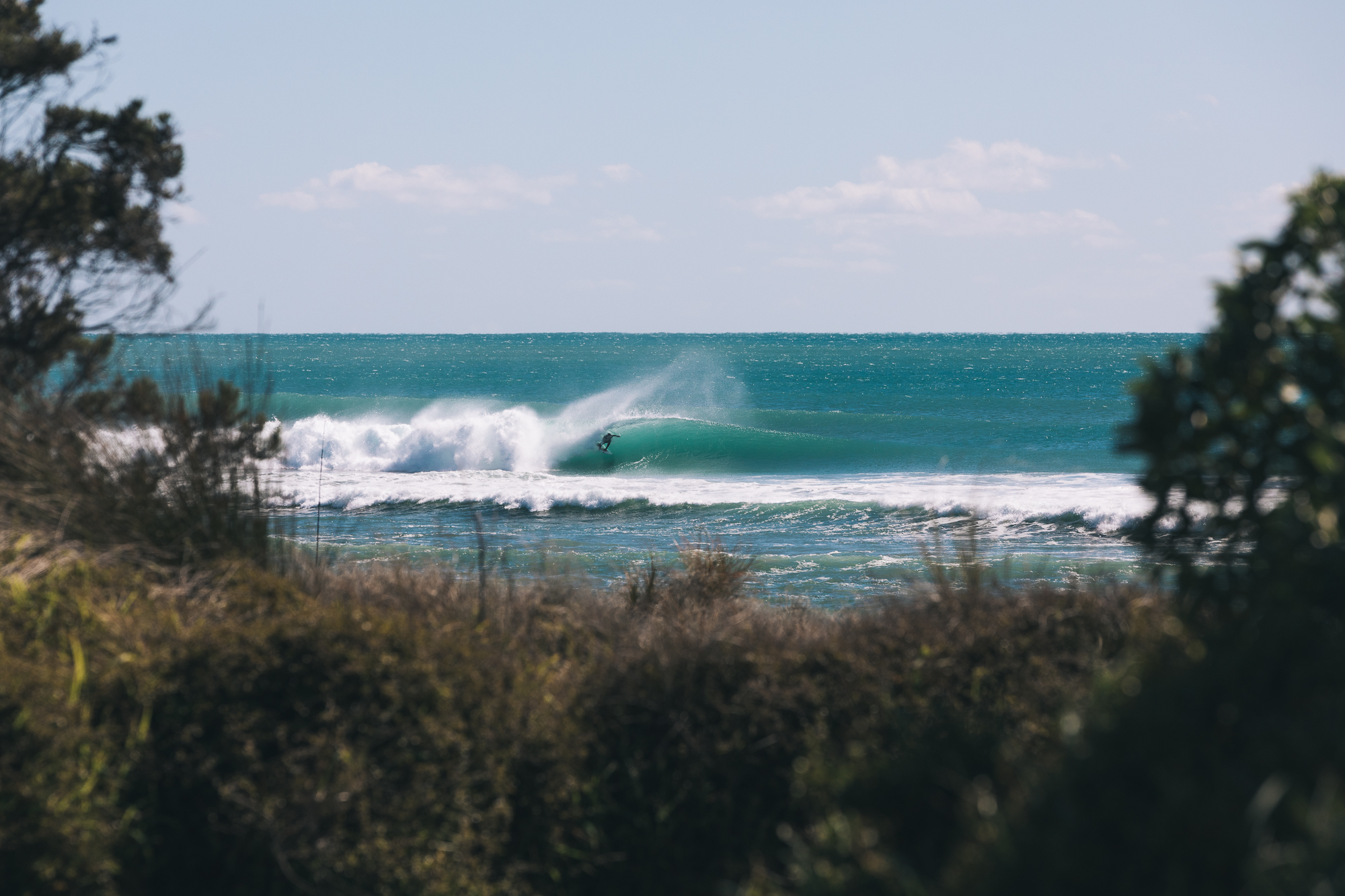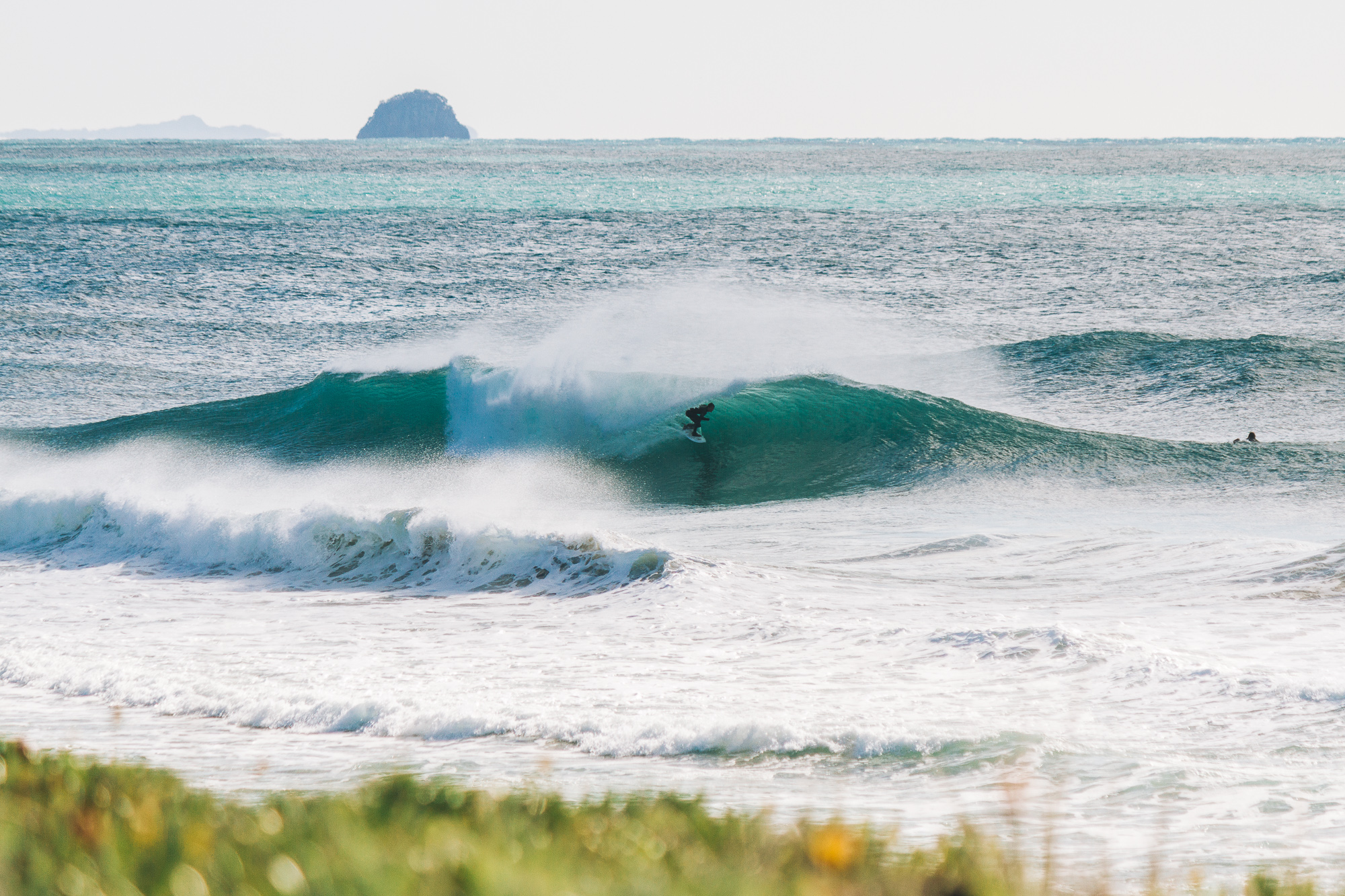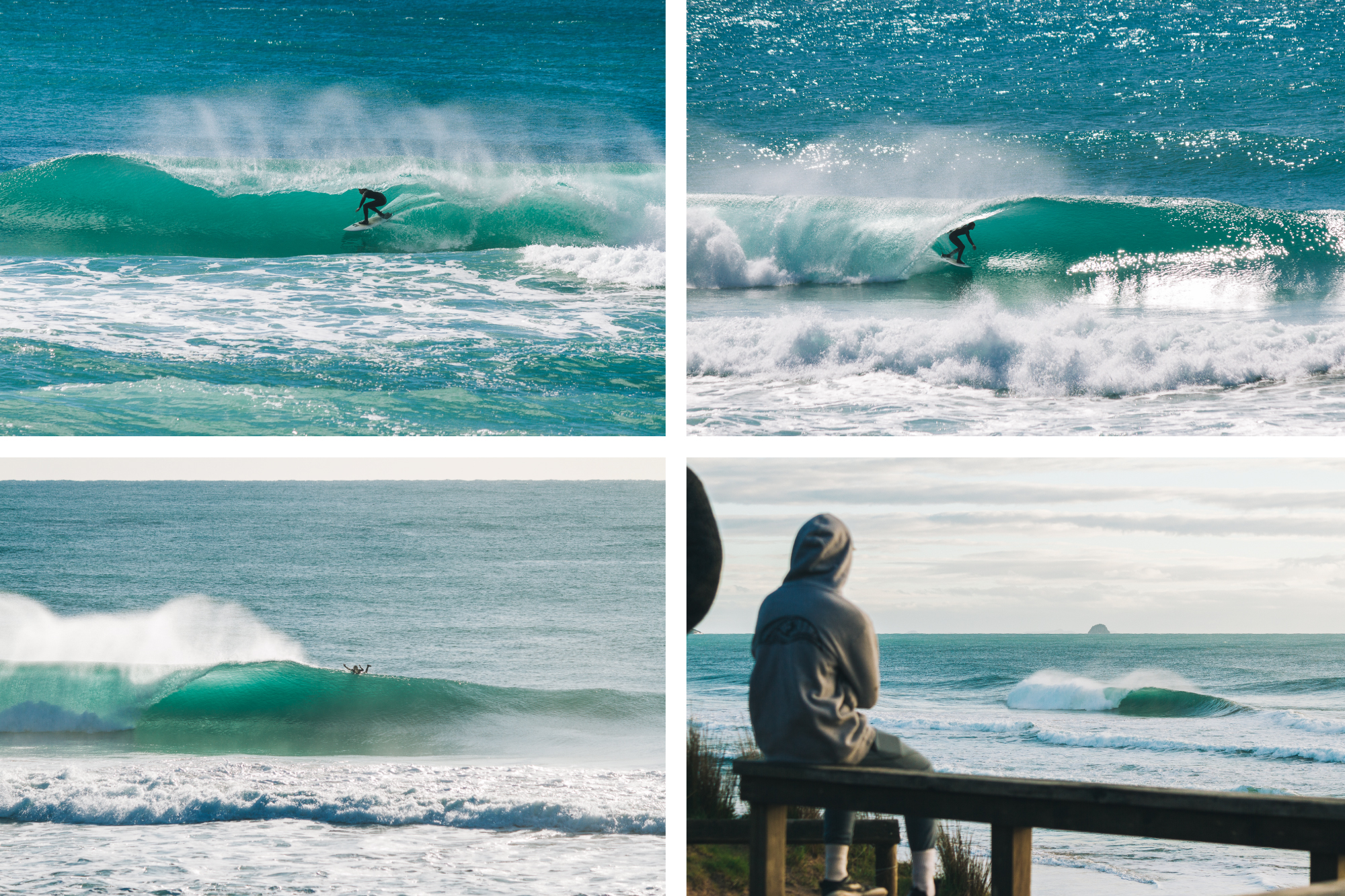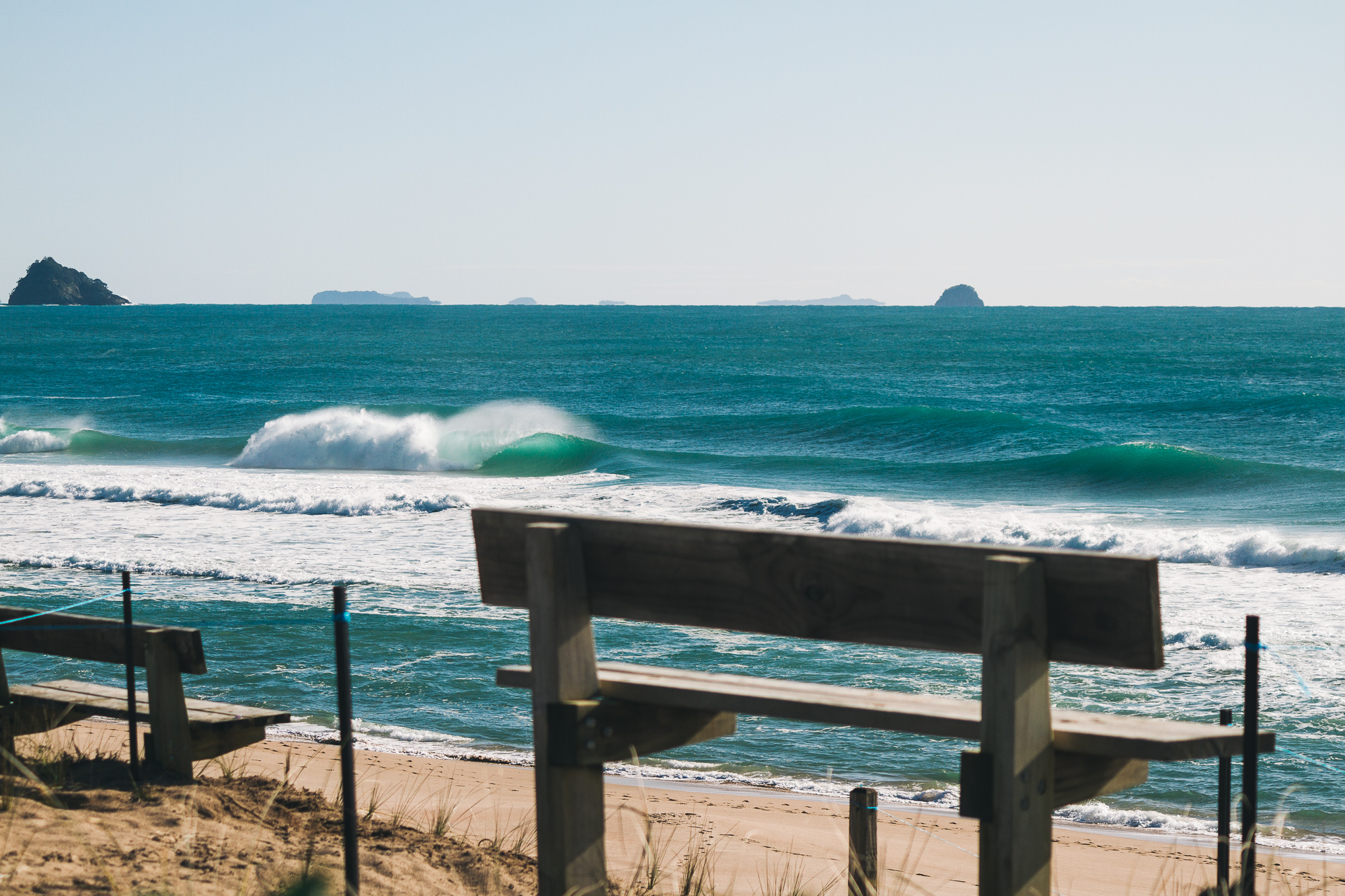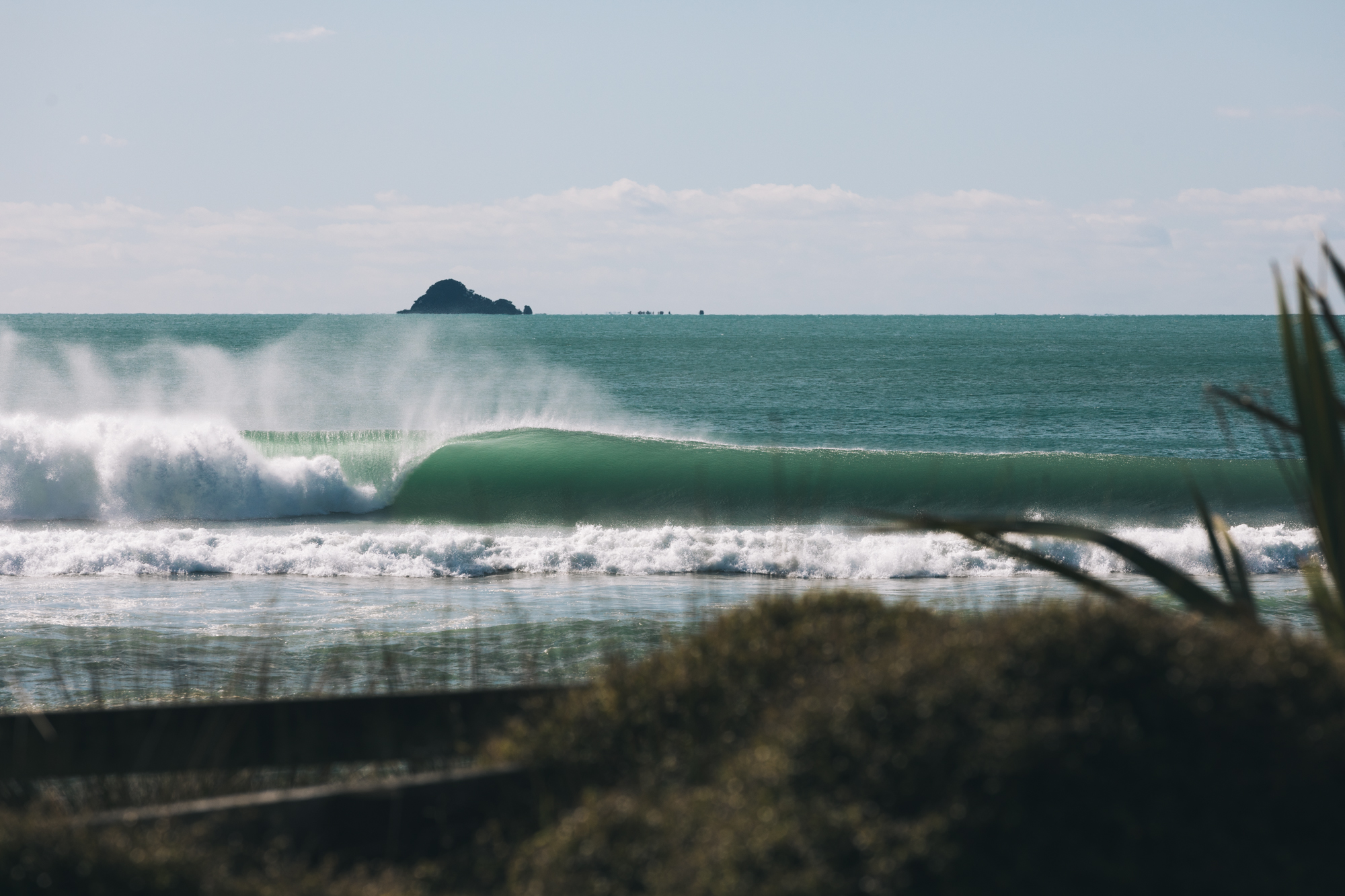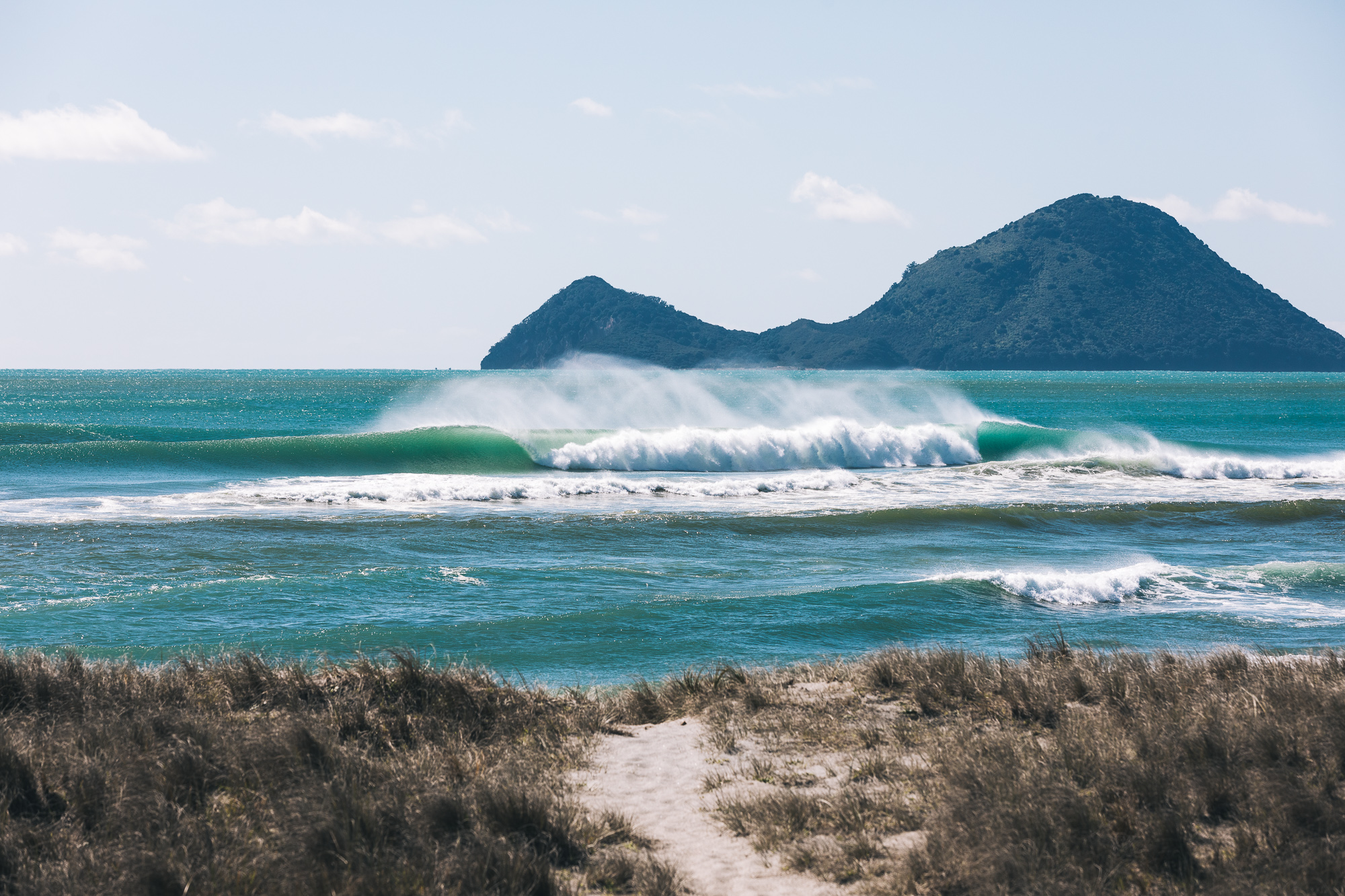 WEST
The west coast was an easy call, with a grumpy mid-period WSW moving up the coast and a forecast of S-SSE winds receding during the day. It was a pretty simple math equation, throw a board with a decent rail line in the car and head out to your favorite Waikato or Taranaki point break. Sheltered beaches grazed offshore by southeasterly winds were also a very good option on Tuesday. This swell eased off pretty well throughout the week, with open beaches on the west coast seeing some really fun waves later in the week.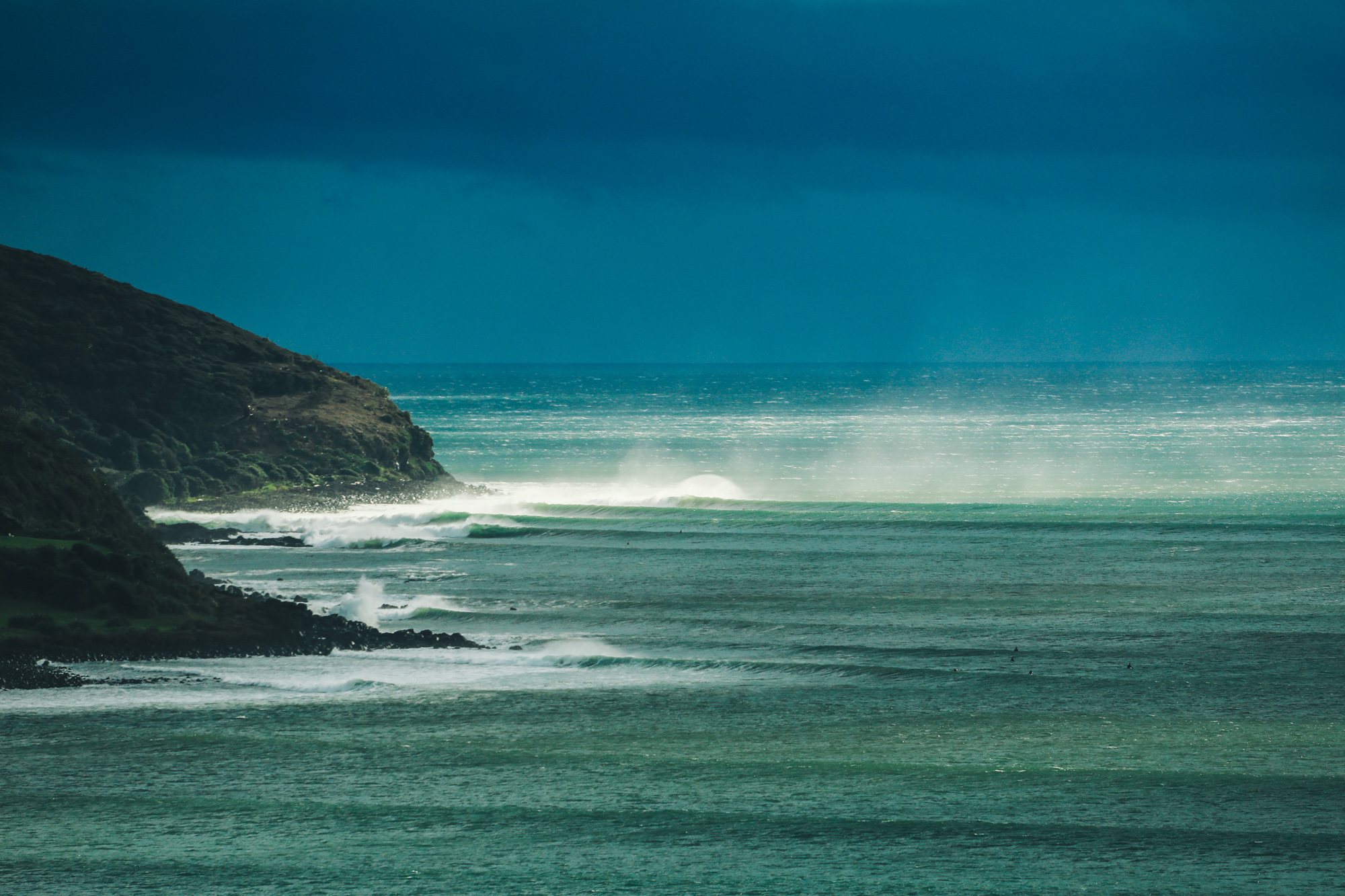 Above: Raglan had very rippled conditions on Tuesday with Billy Stairmand and Caleb Cutmore dropping hammers. Filmed by Barney Couper-Harker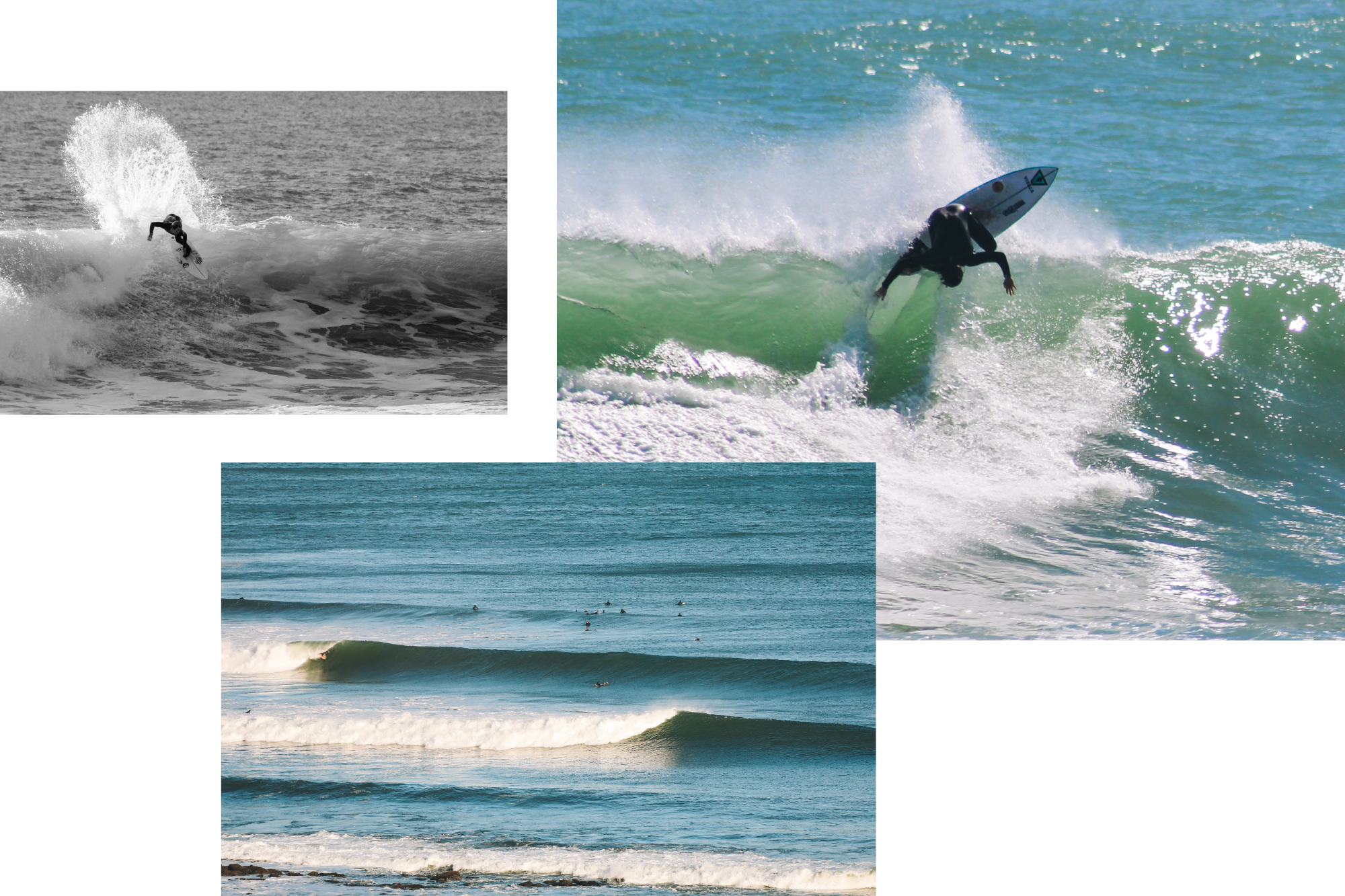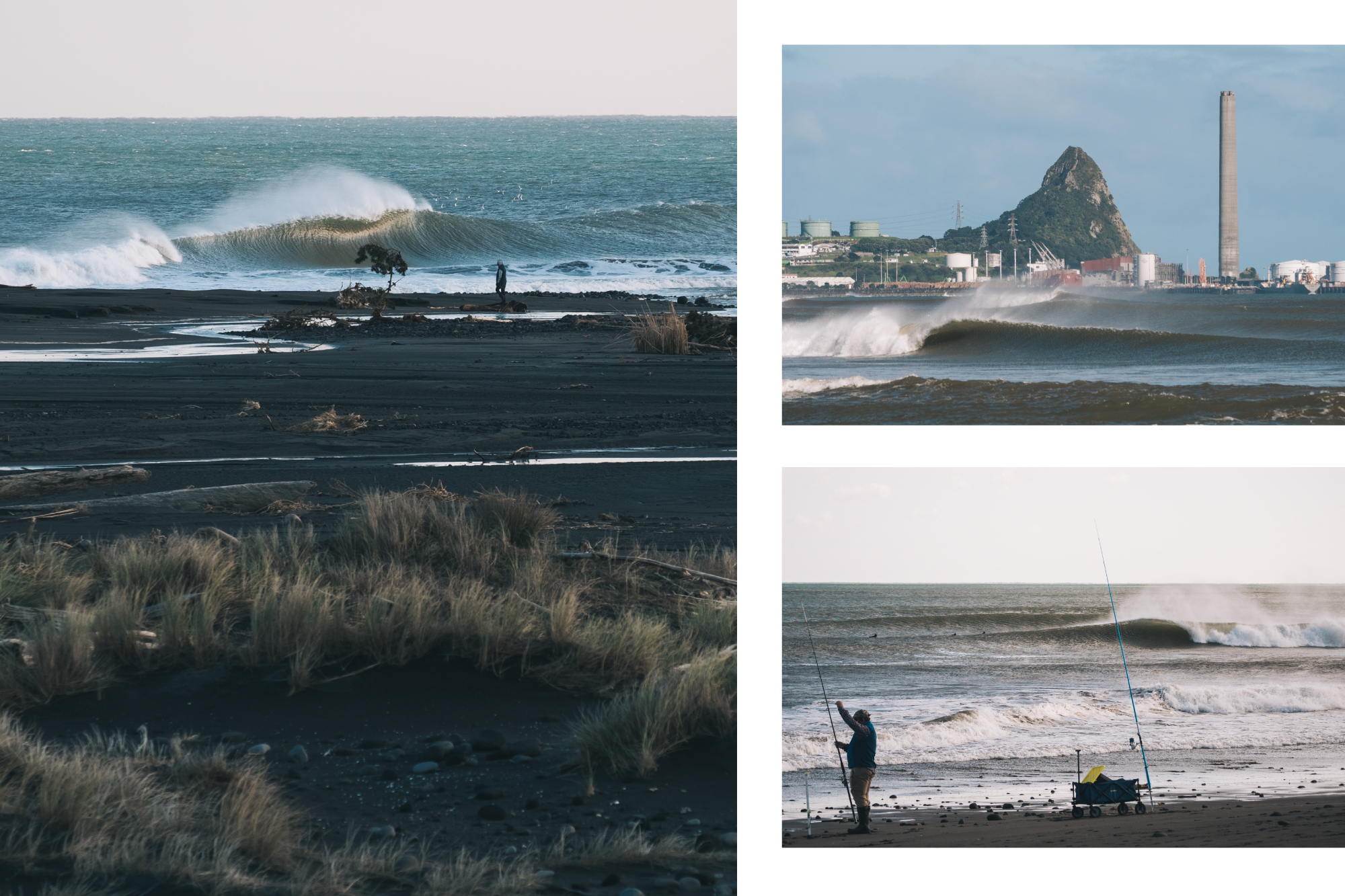 SOUTH EAST
Tuesday also saw a big swell from the south making its way to the lower shores to the east. Strong southerly winds followed it, but in the early hours of Wednesday morning they eased and headed northwest. When the sun rose the swell had settled into a decent mid-period groove with light onshore winds. The big swells from the south are usually quite straight and rough, they will often be 2 or 10 along the beaches of Gisborne, and Wednesday morning was exactly that. With the chance of a 10 there, you are definitely going to have a crack.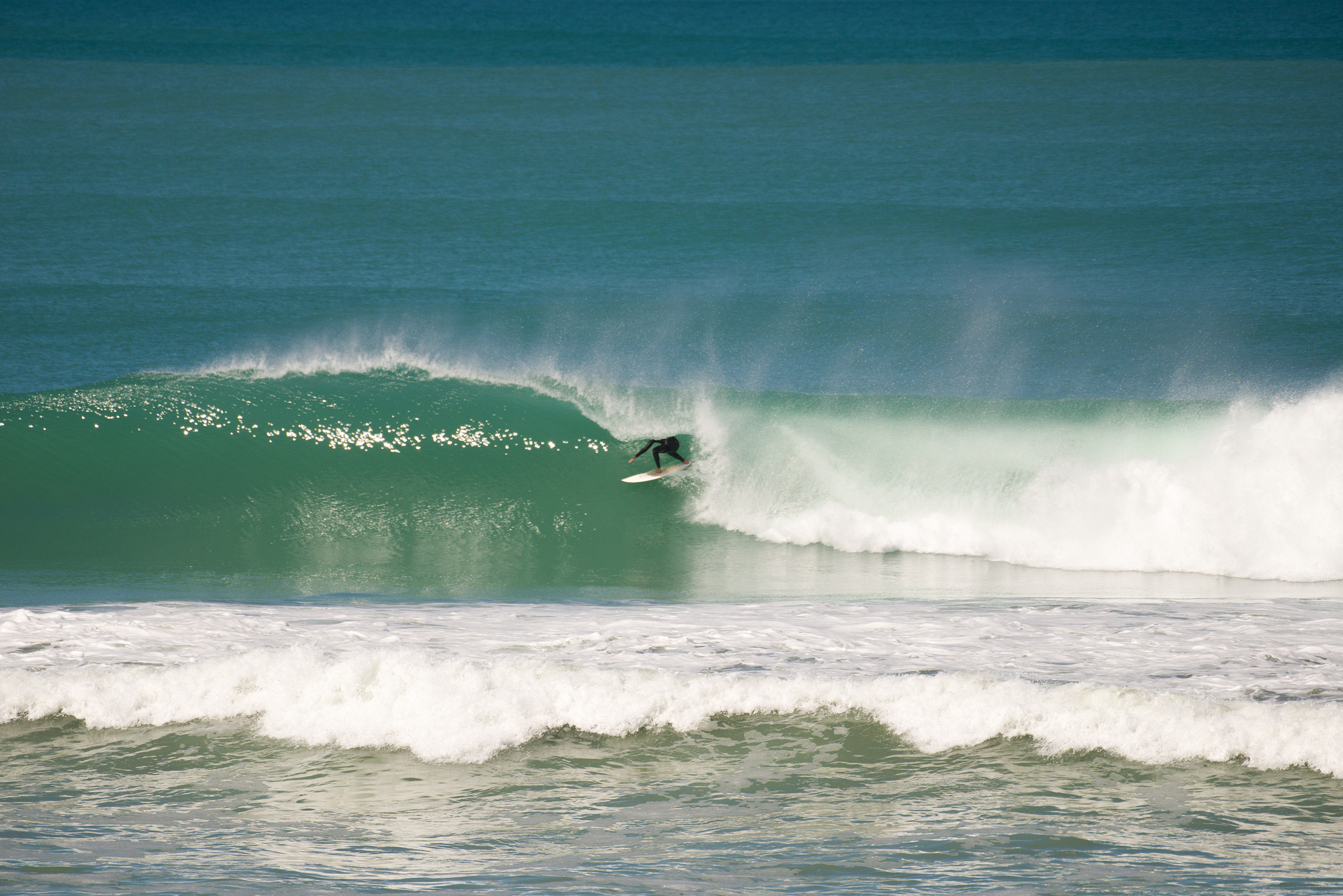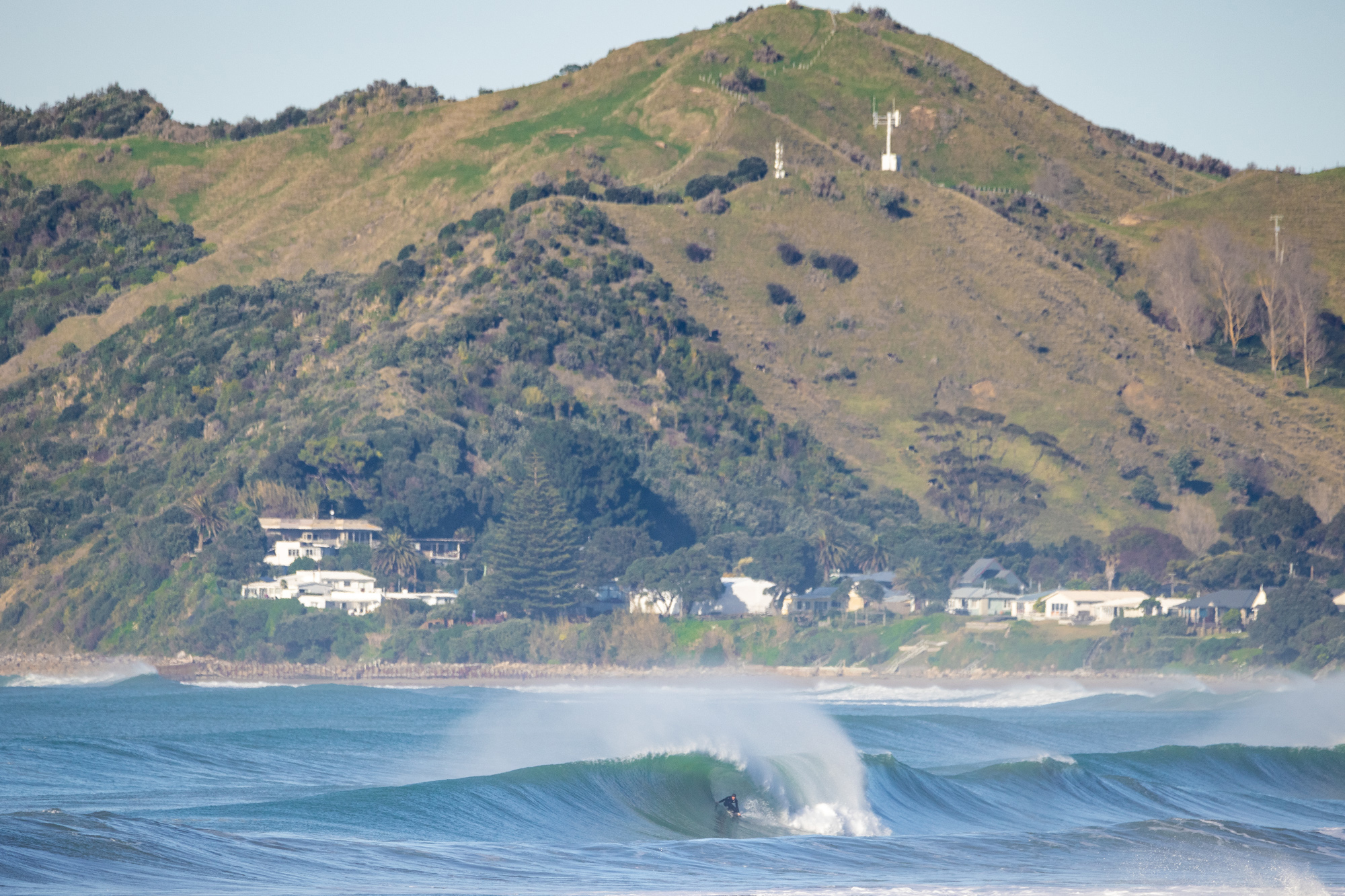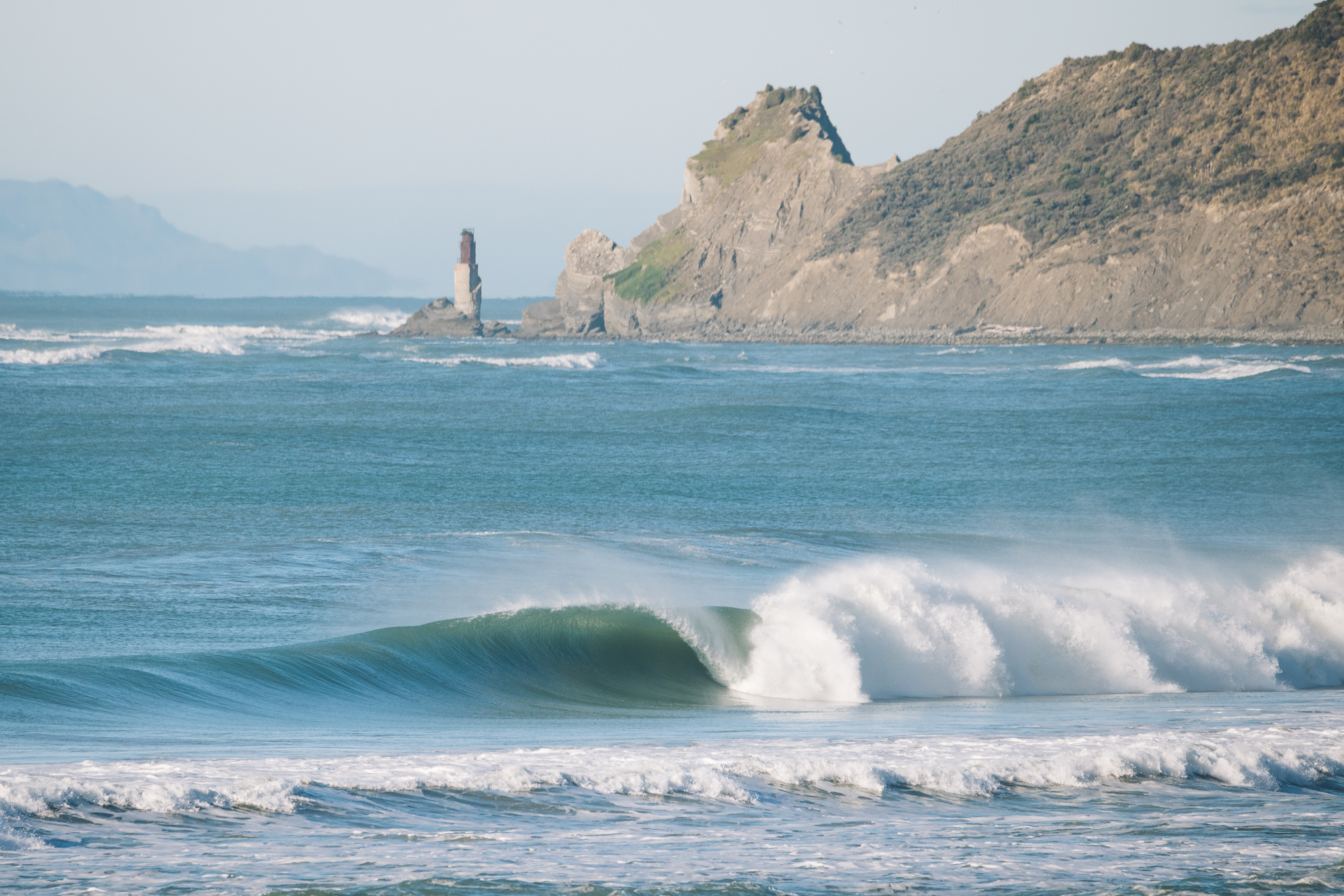 BONUS AREA
Of course, we couldn't leave Wellington out during a solid southerly swell. Even before we could check in with our two photographers in the capital, they had sent in an epic selection of images to feast on.