The love triangle behind the volcanologists' love tale Fire of Love
Fire of Love director Sara Dosa tells Liam Maguren about the power of volcanoes, the power of love and the power of images captured by the film's unique volcanologist pair.
Fire of Love tells a story of science and romance around daring volcanologists Katia and Maurice Krafft, whose risky efforts were rewarded with scientific breakthroughs. Filled with jaw-dropping footage of the couple getting uncomfortably close to lava flows and explosive eruptions, the film illustrates their love for each other and volcanoes through a wealth of restored archival footage and a carefully constructed narrative.
Many filmmakers would have opted for a more traditional life-and-death biographical format to tell the Kraffs' story. For director Sara Dosa, who spoke to us via Zoom, the central point of the story was love. "We were inspired by a quote and a book that Maurice wrote where he says: 'For me, Katia and volcanoes is a love story.' That line, to us, sounded like the thesis of the movie. Their whole life is a love story. It's not just with each other, but it's also with volcanoes. We thought Maurice was telling us he's in a love triangle with volcanoes.
Some may recognize the Kraffts in Werner Herzog's Into the Inferno, their brief appearance causing wide-eyed disbelief as they stood there, largely unfazed by the spewing lava just yards away. These memorable clips were just the tip of the howling volcano of footage Dosa got for her feature film.
"It was amazing to receive the footage. We were making the film during some of the first months of confinement in the United States. I wanted to go to Image'Est, the archive house in France where the footage were kept, but I couldn't travel. So every few weeks we got these batches of footage. The footage was absolutely breathtaking, so spectacular, majestic, surreal and transporting. I really felt like I could travel the world through their images – the moment I had to be stuck in one place. It was both a refuge and a gift.
The film likely wouldn't exist if not for the pandemic, with Dosa and her crew having been forced to scrap a different project that was to be shot in Siberia. "We were trying to figure out how we were going to continue to earn a living during this time. We thought if we could find an archival film that wouldn't require re-production, it might be a way to continue making films and earning a living.
"But it's not just a livelihood for me; I have the impression that cinema for me is akin to a religion. It makes me feel connected to people and the planet. I remember the story of Katia and Maurice, and that they shot all these images. We eventually got access, and one thing led to another. But it was really the pandemic that catalyzed the project, even though we knew the story many years before.
In this year 2022, pandemic cinema is no longer considered a novelty, but a kind of necessity. Nevertheless, the lockdowns brought obstacles that Dosa and his team had to overcome. "It was extremely isolating. At first I couldn't work in person with my producers or editors because of the lockdown. visualization of the material.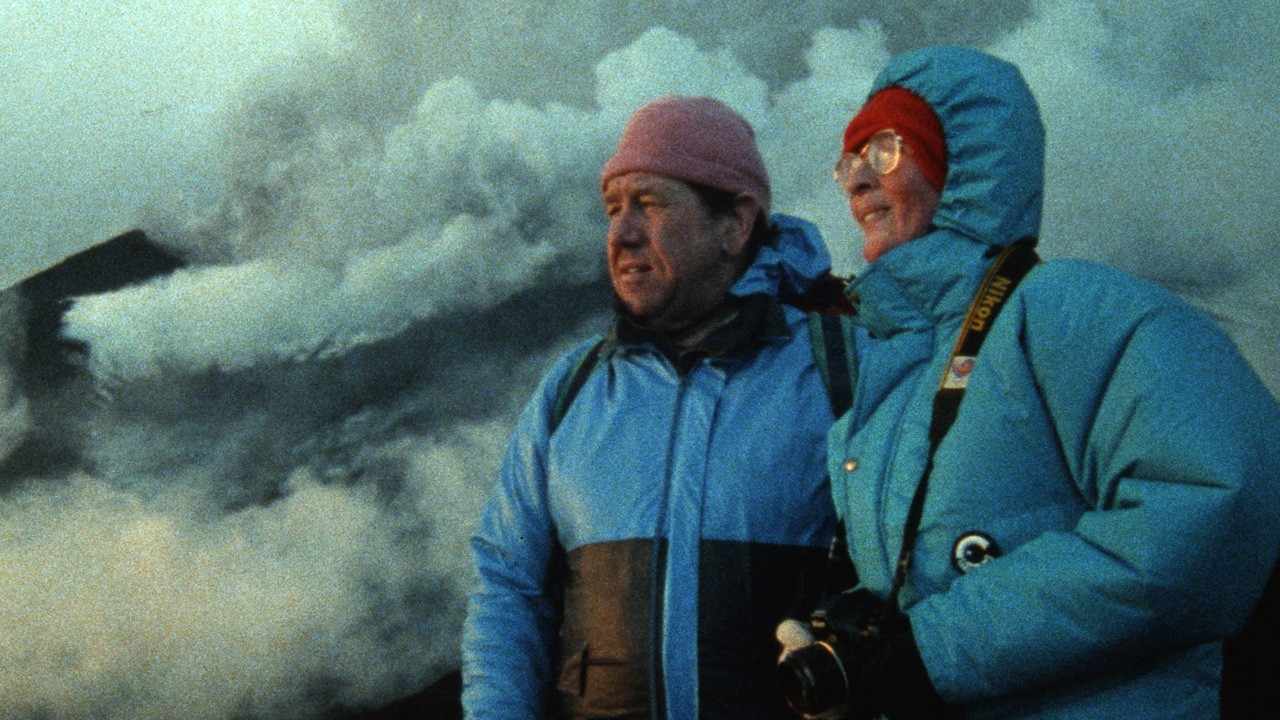 "For example, I was living through a period of uncertainty and fear, and here I am, meeting these two French explorers and scientists who reconciled fear, and who knew how to navigate the unknown with so much audacity and of curiosity. I had my own questions that Katia and Maurice could answer in a deeply meaningful way.
The limitations of Lockdown paved the way for this film's creative approach to telling the Kraffts' story, heavily shaped by images of the couple. "Once we started getting the footage, it confirmed some of what we had imagined, and it also completely unlocked the potential. The thing that I think was most remarkable, and what we discovered through the images, is that there are so many questions, so many images that blew our minds and had nothing to do with volcanoes.
"It actually reminded us of the process of geology, this excavation when there are so many clues left, but there are these vast mysteries in Earth processes. And so how do scientists try to understand how the Earth works They make assumptions, they make conjectures, and they also say what they don't know.
"That's also what we tried to do in our film: to talk about the fact that we had all these questions and the things that we could never ask them. It became part of our storytelling grammar, so to speak.
One thing we get from Katia and Maurice is their common perception of volcanoes. The film recounts how they believe each volcano had a distinct personality which renders heavy categorization obsolete, although they make a rough split between two types of volcanoes: red volcanoes, which are quite passive and spit lava, and gray volcanoes, which are more explosive and dangerous.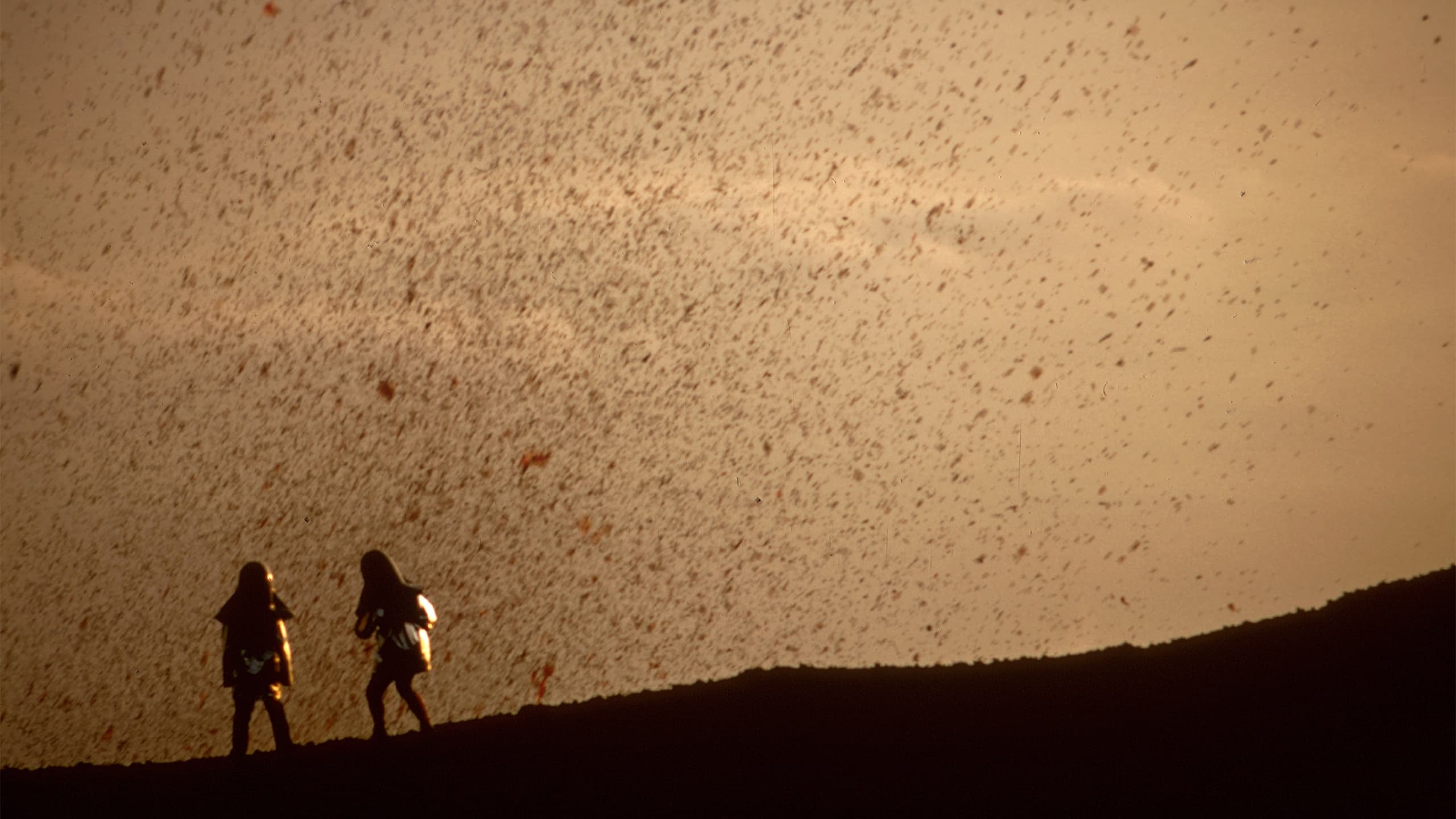 I asked Dosa this: if she had to categorize Katia and Maurice, who would be a red volcano and who would be a gray volcano? "It's something we talked about a lot. On the surface, I think a lot of people, including us, would say that Katia is a red volcano and Mauritius is gray. Katia is very methodical, always seeking understanding and known to be a peacemaker, while Maurice is rather pompous and loves going out. He would challenge people's opinions and be so driven by his love and desire.
"However, we realized that if we dichotated them too much, it would undermine their complexity and nuance. Because Katia certainly has Gray qualities and Maurice has Red qualities. They are both so drawn, not only to the power of volcanoes, but also to danger.
"We also, and above all, wanted to make sure that Katia, as a woman, was not portrayed in a way that made her less daring. It was really important to us that she be seen as the brave adventurer who is just as obsessed with volcanoes as Maurice was. We were concerned that people would perceive her to be more passive when she was absolutely not.
"Maurice has a nice line in the movie where he talks about volcanoes defying classifications, even though they have these two general categories. And I like to think that Katia and Maurice break down all the classifications themselves, being the idiosyncratic humans and expansive that they are.