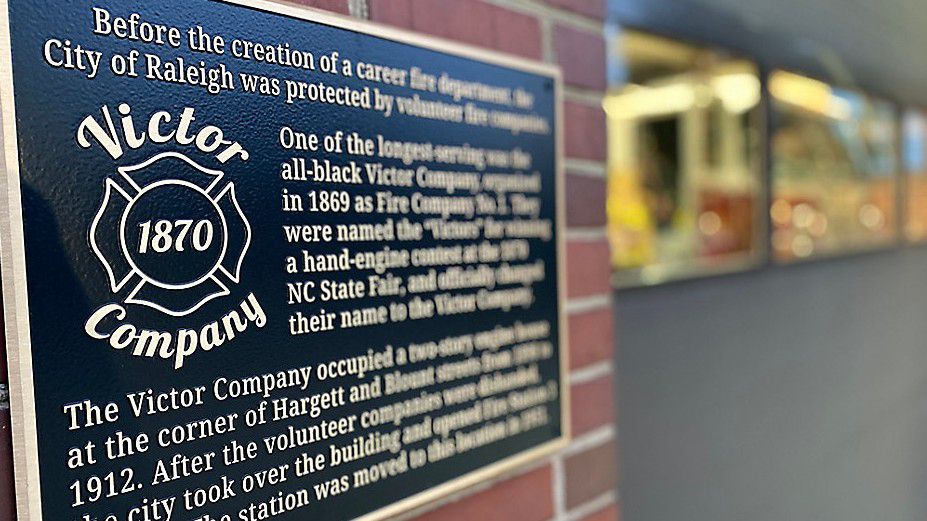 Victor Company Hosts Jubilee Parade June 19 in Raleigh
RALEIGH, NC – The Juneteenth celebration continues in North Carolina with a first Juneteenth Jubilee Parade in downtown Raleigh on Saturday, June 25.
The parade is organized by the non-profit organization Victor Company.
---
What do you want to know
Victor Company is a non-profit organization comprised of firefighters of color
The original Victor company was established in 1870
The company was made up of former slaves
---
"We wanted to start a tradition for Juneteenth," said Chaz Moore, president of Victor Company.
The Victor Company is made up of current and retired firefighters of color from the Triangle. The group focuses on community service activities and public awareness.
"We took this name 'Victor Company' based on the volunteer fire department that protected Raleigh so long ago," Moore said.
In 1869, No. 1 Fire Company was established in southeast Raleigh. Moore says the company was made up mostly of former slaves. Fire Company No. 1 was renamed the Victor Company in 1870 after competing in the 10th Annual North Carolina State Fair Firefighters Competition.
"They won a contest and they changed their name from number one engine company to Victor Company," Moore said.
Victor Company was one of two colored fire companies in Raleigh.
"Some were free but most of them were probably enslaved. And now that they had their freedom, one of the first things they did was go fire-fighting to protect Raleigh," Moore said.
Moore, inspired by his predecessors, started the nonprofit Victor Company in 2017. Moore has been a firefighter for 16 years and will be promoted to captain in July.
"I appreciate the legacy of it all. Firefighting is what I've done my entire adult life, protecting our city and giving back to community and service," Moore said.
Like other holidays that have traditions, Moore hopes this Jubilee Parade will become a tradition for years to come.
The parade will start at East Street and Morson Street and end in Chavis Park with music, local business owners and dancing.
As a member of Victor Company awareness, Moore says this year they are raising awareness about homelessness among children.