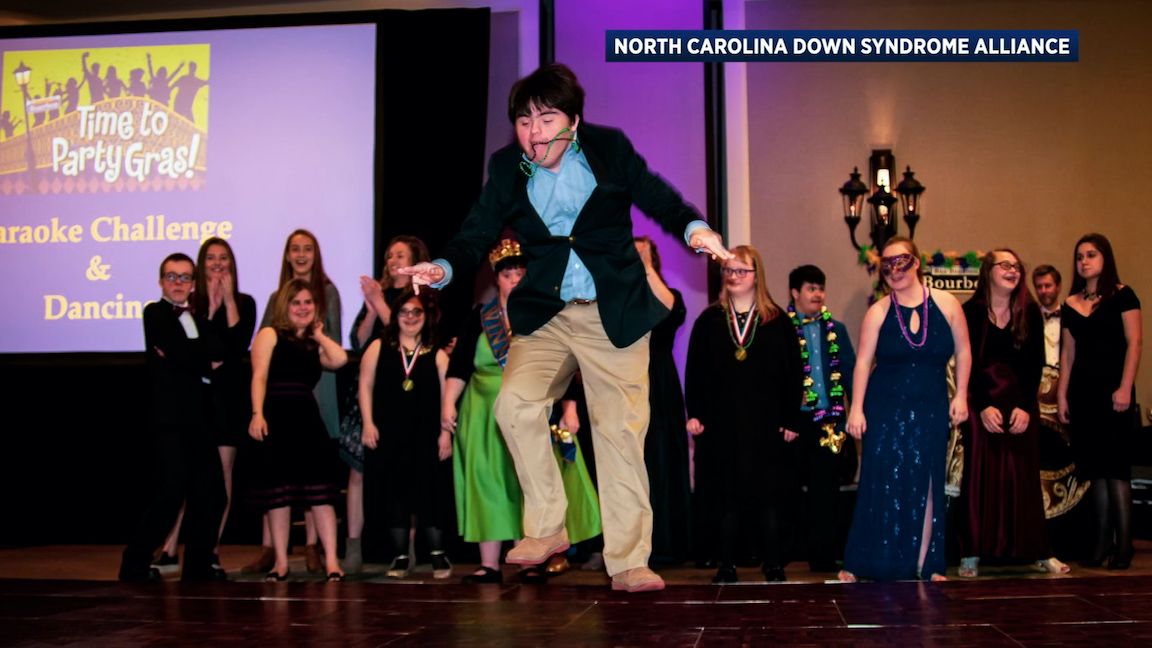 Virtual Mardi Gras Celebration for NC Down Syndrome Alliance
RALEIGH, NC – Let the good times roll! North Carolina Syndrome Alliance don't let the pandemic slow her down; it's turning to a virtual setting for its fifth annual Mardi Gras fundraiser.
Organizers originally planned to hold an in-person event this year, but shifted gears to ensure the safety of their attendees and their families.
"[It's] very difficult for us to make this decision as it is a time of year when the Down syndrome community can come together and celebrate people with Down syndrome and the community that supports them," said Donna Beckmann, Director of Advocacy and Outreach of the NCDSA.
The event is now a week-long silent online auction, featuring more than a dozen items and vacation packages. People can bid on items until 9 p.m. on Saturday March 5.
"One that I particularly like is an outdoor fire pit with everything you need to celebrate a smore…" Beckmann said. "I don't mind if anyone wants to get into a bidding war with me over the hearth, I get it!"
The event represents 35% of NCDSA's annual revenue each year. This virtual event will help support the organization's new NCDSA Training Center.
The facility officially opens in Raleigh on World Down Syndrome Day on March 21.
Click here to discover the next NCDSA Events.