Watch: Steve Carell and His Creepy 'Patient', Love Triangle in the 'Shadows', Enjoying 'Catfish'
Steve Carell is captivating as a therapist taken prisoner by his serial killer client in FX/Hulu's The patient. Guillermo's boyfriend from London shakes things up What we do in the shadows. The hosts of Catfish look back at their sweetest and sourest stories of deception online. by Netflix Unspeakable sports anthology revisits a gambling scandal involving a former NBA referee.
First in the series
As character studies progress, it'll be hard to beat this two-handed suspense kicking into high gear when therapist Alan Strauss (a captivating Steve Carell), a recent widower struggling with his Jewish faith, is taken prisoner and chained in a basement by his client, who we know as Sam (a creepy deadpan Domhnall Gleeson). The patient has taken the doctor's pleas to the limit, revealing himself to be a serial killer who hopes these uninterrupted sessions will eventually curb his darkest urges. "I know I'm not normal, but I don't feel crazy," insists Sam. doctor to help Sam are even more designed to help him escape this terrible situation. Two half-hour episodes will air on Tuesday, with the rest of the 10-episode season available weekly.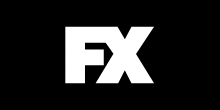 10/9c
After a cold open that's literally to die for, the rambunctious vampire comedy delivers one of its funniest, funkiest episodes yet when Guillermo (Harvey Guillén) welcomes long-distance but so far mostly secretive boyfriend Freddie (Al Roberts) to Staten Island for a long-awaited visit. One problem: he arrives early. Another problem: Nandor (Kayvan Novak) takes an unusual interest in this charming boy. In other unnatural news, Baby Colin (Marc Proksch) is no longer a girl, which could be bad news for Nadja (Natasia Demetriou) nightclub business.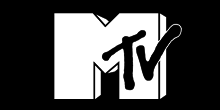 9/8c
Hosts Nev Schulman and Kamie Crawford host a "Sweet and Sour" viewing party, a classic summer heatwave activity, looking back and commenting on past episodes. Some of these stories warmed their hearts, others left a bitter aftertaste. All of them can make you wish there was an easier way to find a mate, fake or otherwise.
Premiere of the documentary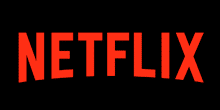 Sports documentary anthology chronicles betting scandal involving professional NBA referee Tim Donaghy, who in 2007 was involved in a high-profile gambling scheme. The FBI alleged that Donaghy bet on games he umpired, making calls that affected point distribution, and the bribery spread to bookmakers and organized crime families.
Inside Tuesday TV:
U.S. Open (7 p.m. ET, ESPN): Tennis stars take center stage in prime time, with the four-time Open champion Rafael Nadal against Australia Rinky Hijikata at Arthur Ashe Stadium, while last year's surprise winner Emma Raducanu face France Alize Cornet of Louis Armstrong Stadium.
Rise of the Bolsonaros (9/8c, PBS, see local listings at pbs.org): Two-hour documentary features Brazil's controversial president Jair Bolsonarowho keeps the power within the family by relying on his sons Flavio, carlos and Edward as his closest advisers.
Devils (9/8c, The CW): Massimo's (Alexander Borghi) NYL's future is in jeopardy after helping Dominic (Patrick Dempsey) sabotage a deal the company's Chinese investors were counting on.
Password (10/9c, NBC): If you're the type to watch game shows for bloopers, there's a classic in this episode featuring jimmy fallon and actor Chelsea manager. Also note: A professional poker player credits his impressive Password game to study the legendary Betty White in action.
Women left behind (8:30/7:30c, 9:30/PT, ABC News Live and streaming on Hulu): A 30-minute special from ABC's chief foreign correspondent Ian Panelll borrows from a year of coverage, featuring women and girls living in Afghanistan under the oppressive Taliban regime.